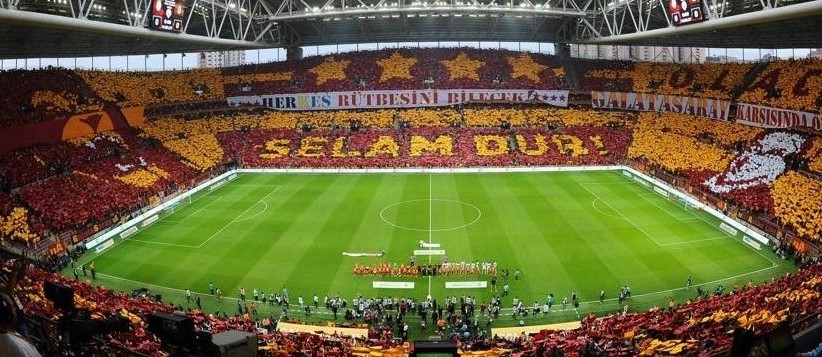 The Turkish club Galatasaray have been imposed a ban from all UEFA competitions for one campaign because they did not obey to the regulations of Financial Fair Play. The ban is to deprive the football club from the chance to qualify for either the Champions League or the Europa League competition for two years.
The club went out of the Champions League's group stage of the current campaign. The Turkish team have taken part in the Champions League for the past four seasons. Galatasaray finished third in their group and were sent to the Europa Legue, but the team of Lazio defeated them 4-2 in the last 32 stage. In addition, they currently occupy the fifth position in the Super League of Turkey.
As already mentioned above, the punishment has been imposed because Galatasaray failed to comply with the financial regulations. The European football's governing body has found in January 2016 that the Istanbul club had broken some regulations related to the level of financial losses allowed. This was the first time when a possible ban was mentioned, and today such a suspension was imposed by the adjudicatory chamber of UEFA Club Financial Control Body.
Currently, UEFA's club finance panel is given the right to impose sanctions to clubs who overspend or fail to meet certain financial targets.
According to the official statement of the adjudicatory chamber, the Turkish club would be excluded from taking part in the next UEFA club competition for which the club would qualify in the next two campaigns. This means that the suspension would be active in the 2016/2017 and 2017/2018 seasons.
The decision of the ban was made after the Istanbul football club did not comply with the terms of the settlement agreement between the team and the CFCB Chief Investigator in May 2014. The agreement was made under the Procedural rules' Article 15, but Galatasaray was also ordered to limit the total aggregate cost of the employee benefits expenses in each of the upcoming two reporting periods.
After failing to meet the financial fair play criteria of European football association in 2015, the club was referred by the investigatory chamber that handed the case to the adjudicatory chamber. Still, Galatasaray managed to reduce the expected extra one year suspension thanks to a successful defence. On the other hand, such a punishment would equal to a great loss of both income and prestige for the football club that won both the Super League of Turkey and the national cup in 2015.
(Visited 362 times, 1 visits today)