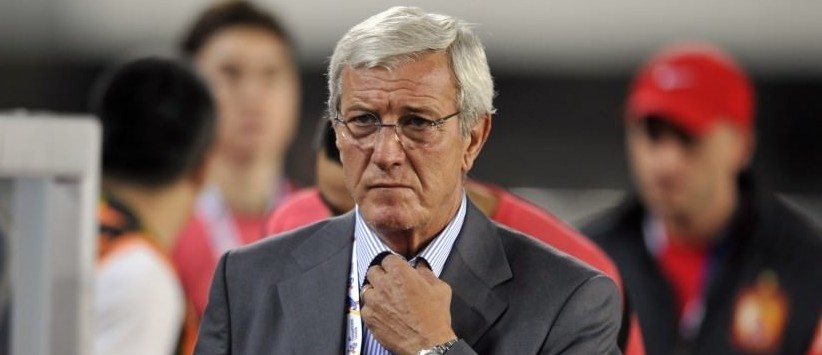 The former coach of Italy national football team Marcello Lippi has utterly denied rumours that he was approached by AC Milan to join the club as a replacement of current manager Sinisa Mihajlovic. Over the last several weeks, Lippi has been intensely rumoured as a target of the Rossoneri.
AC Milan have been struggling for form recently, which puts doubt on the current manager Mihailovic's future at the Italian team. This is exactly why Lippi is considered as one of the most probable replacements of the Serbian.
Sinisa Mihajlovix has been put under a lot of pressure lately because his side have been suffering for form over the season. Still, the fact that the club managed to win three of their last four matches in Serie A and ended the fourth one with a draw, have lifted some of the pressure for the now-coach.
Marcello Lippi, on the other hand, categorically denied that the Italian team have approached him for any contract negotiations. He did not hide the fact that he would like to return to the game, but said that no move was made by AC Milan and there were no contract talks at all. The former coach of the Italy national football team is considered to be waiting for an eventual offer to get back to his managerial career. According to rumours, he is still open for the opportunity to coach in Serie A.
Lippi also commented on the current performance of the Italian clubs, saying that Juventus and Napoli have been a bit behind title race. In addition, the former manager has shared that the probability for Inter Milan, Roma and Fiorentina to be in the main competition is pretty good at this stage.
Still, Lippi said that it was too early for him to say that it was only for Juventus and Napoli who struggled to bolster its positions. According to him, there are several other teams who can still get back into the competition and it would be premature for anyone to predict, as in football every year is different in comparison to the previous one. Lippi gave the Genovese clubs as a fine example for the unpredictability of football, as they were some of the best in Europe in 2015, but they are struggling for form up to date.
The ex national football team's coach added that in his opinion Napoli have pretty good chances of winning their first title in more than 25 years under the lead of their manager Maurizio Sarri.
(Visited 107 times, 1 visits today)