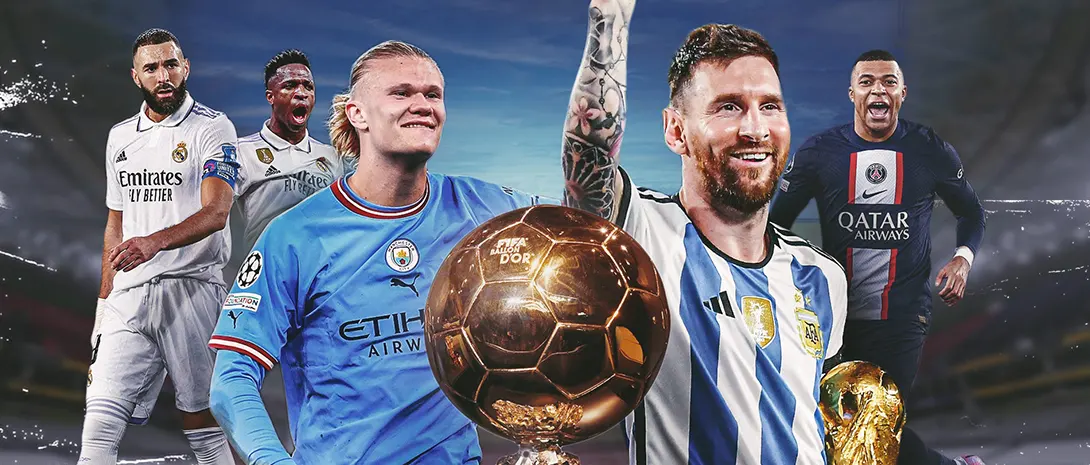 Key Takeaways:
Erling Haaland urged to boycott Ballon d'Or ceremony if he doesn't win.
Craig Burley, former footballer, strongly supports Haaland's candidacy over Lionel Messi.
Haaland's remarkable achievements include over 50 goals, a Premier League title, the FA Cup, and the Champions League.
The 2023 Ballon d'Or ceremony, set to take place in Paris on October 30, is generating significant buzz in the football world. As the football community eagerly awaits the announcement of the winner, Erling Haaland's name is emerging as a prominent contender. The prolific Manchester City striker has earned a place on the 30-man shortlist for this coveted football honor. Interestingly, the absence of Cristiano Ronaldo, a five-time Ballon d'Or winner, who spent the year playing in the Saudi Pro League, has only intensified the intrigue surrounding this year's award.
Erling Haaland is looking for his first.

Leo Messi is going for a record eighth.

The battle for the Ballon d'Or ⚔️ pic.twitter.com/VLAGBPTJJb

— B/R Football (@brfootball) September 6, 2023
Erling Haaland vs. Lionel Messi: The Debate
While Lionel Messi, a seven-time Ballon d'Or victor, is often considered the frontrunner, there is a growing chorus of voices arguing in favor of Erling Haaland. Among them is Craig Burley, a former Chelsea and Scotland midfielder, who emphatically contends that Haaland should be the clear choice for the 2023 Ballon d'Or. Burley's perspective is rooted in the belief that Haaland's outstanding achievements during the year surpass those of Messi.
Erling Haaland or Leo Messi – who you got for the Ballon d'Or? 🇳🇴🇦🇷🏆 pic.twitter.com/kaHGaYSRto

— Football on TNT Sports (@footballontnt) September 6, 2023
Haaland's Impressive Credentials
Erling Haaland's credentials for the Ballon d'Or are certainly compelling. His remarkable year included scoring over 50 goals, securing a Premier League title, clinching the FA Cup, and emerging victorious in the Champions League. These accomplishments, coupled with his consistently high-level performances, have garnered widespread acclaim.
Burley emphasized the importance of considering the broader context when determining the award recipient. While Messi's World Cup victory in Qatar is undoubtedly a remarkable achievement, Burley argued that Haaland's sustained excellence over a more extended period should not be overlooked.
The Passionate Ballon d'Or Debate
Debates surrounding the Ballon d'Or are known for their intensity and passionate exchanges of opinions. As the football world anticipates the unveiling of the award recipient on October 30, discussions and speculations continue to captivate fans and experts alike. Regardless of the outcome, the 2023 Ballon d'Or will undoubtedly be a topic of spirited conversation in the world of football.
(Visited 11 times, 1 visits today)