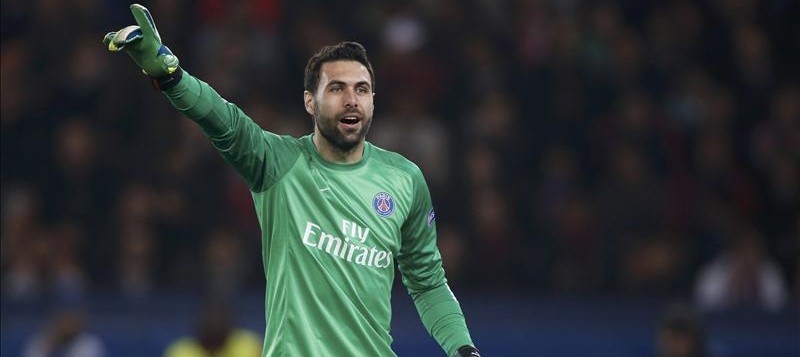 The entire world's focus has been on France over the last week, considering the hundreds human lives affected by the terrorist attacks in Paris. The country's tragedy, however, united not only the nation, but also the entire footballing world against terror.
In the light of recent events, the football world is getting back to normal. The French Ligue 1 is to continue as planned, with the national Championship fixtures scheduled for days to come. In addition, there have been some recent transfers of French players to the ranks of other world-famous clubs, such as Aston Villa FC, which has added several French players to its ranks over the summer. Moreover, the current manager of the afore-mentioned English club is also French, which could be one of the reasons why the team is considered to be aimed at signing contracts with several Ligue 1 players.
One of the most popular names Aston Villa is rumoured to has been targeting is Salvatore Sirigu. The 28-year old goalkeeper, who currently plays at Ligue 1 No.1 team Paris Saint-Germain, joined the French team in 2011 and has a total of 143 appearances in PSG's outfit so far. The player, who is also part of the Italy national football team, has already won a large number of awards, including Ligue 1 Goalkeeper of the Year (twice). He has also won several trophies with his current team, including the title of Ligue 1 in three consecutive years.
French sports media has been recently reporting that Sirigu has been in high demand lately. According to rumours, several top teams have been particularly interested into attracting Sirigu to their ranks. The Italian was pushed back with the arrival of Kevin Trapp, which is considered another reason why Sirigu has been hoping to leave Paris Saint-Germain in search of another club, and is also aimed at making it to Euro 2016.
One of the largest teams that have rumoured to have targeted the Italian goalkeeper, is AC Milan. Thanks to the fact that AC Milan is currently looking for a new shot-stopper, they are considered to be able to offer Sirigu an escape route away from Paris. As already known, Diego Lopez is expected to leave the team in January 2016, which means the club's head coach will probably want to sign with a more experienced goalkeeper.
On the other hand, there have been speculations that two English clubs are also interested in attracting Sirigu to their squads – Aston Villa and Newcastle United, which have already sent their scouts to observe the player.
(Visited 66 times, 1 visits today)