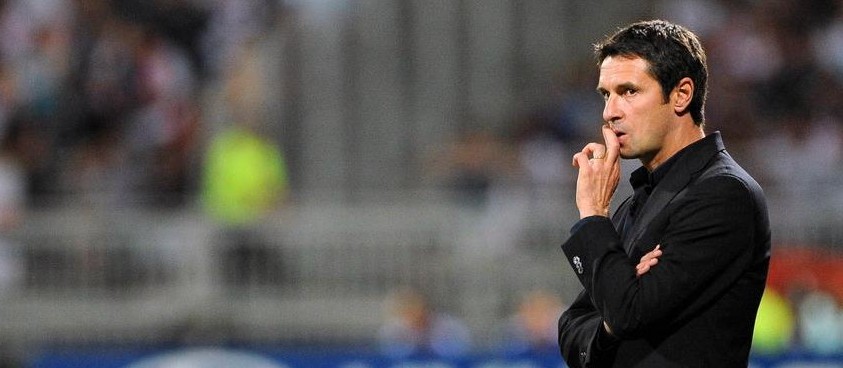 It seems that manager Rémi Garde will be supported by the executive team of the club and will be provided with the funds necessary for the team to enter the January transfer market in an attempt to save Aston Villa from relegation.
Currently, the team occupies the 20th position in the Premier League table and is only six points above the relegation zone line. The club has stroke the record of 15 consecutive matches without a victory in the league.
This week, Gerde flew to America along with the Chief Executive Officer Tom Fox in order to meet the football club's owner Randy Lerner.
Garde took the position of club's head coach in November this year after being appointed by Chief Executive Officer Fox as a replacement of former manager Tim Sherwood. The latter left the club after being reported to have been concerned that he was not given control over the club's signings.
Tom Fox also revealed that Garde is to be given the transfer funds in January in case he needs them. The CEO of Aston Villa expressed his support for Garde and revealed that it would be up to the coach to decide if new additions to the team must be made.
Fox also shared that the club is currently primarily focused on their players as well as on getting better results over the matches that are up to come over the Christmas period. Still, it is Garde who would be given the final word on any eventual deals to be done.
All of this could mean that the clubs owner, Randy Lerner, would also back the further reinforcements to be made in order to ensure the team's stabilisation and bolster its chances of survival in the Premier League.
According to CEO Fox, Garde remains positive about his squad's players, in spite of the difficulties faced by Aston Villa lately. He once more emphasized on the fact that the head coach's voice will be the deciding one when it comes to all transfers at the team. There were some speculations at the time of Sherwood's dismissal that the ex manager of the club had turned down some of the 13 players who signed contracts with Aston Villa last summer.
The promised funds are expected to be used by Garde in order to bolster the squad. One of the eventual transfer targets of the Premier League No.20 club is the Belgium international Laurent Depoitre.
(Visited 49 times, 1 visits today)