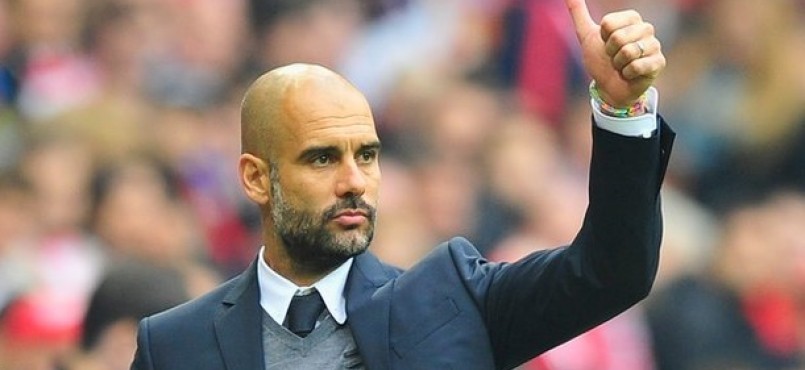 According to widespread media reports, manager Pep Guardiola has made a decision of leaving Bayern Munich when his contract with the club expires in the summer of 2016. The 55-year-old manager of the Germany national football team Joachim Low has been rumoured as a potential successor of Guardiola at Bayern Munich, along with ex manager of Real Madrid Carlo Ancelotti.
The head coach has been said to have reached the "breaking point" with the Bundesliga No.1 team due to "a fundamental disconnect between his footballing philosophy and the club's ethos". Some man-management issues between him and part of the squad's players are also considered as one of the major reasons for his eventual leave.
The 3-year contract of Guardiola with Bayern Munich is coming to an end in 2016. He has previously said that he is to clarify his plans next week, while the Chief Executive Officer of the team Karl-Heiz Rummenigge has revealed that the final talks with the now-coach is to be held on Saturday, after the team's game against Hannover 96.
Guardiola has been linked with a number of teams from the Premier League, including Manchester United, Arsenal, Manchester City and Chelsea. However, he has already been reported to have decided to leave Bayern Munich and have even informed the club about his intentions.
Other sources say that the manager has informed the club of his decision, but did not reveal if he had decided to stay with Bayern Munich or leave in order to join the ranks of another team. Various reasons have been provided for an eventual departure of Guardiola from the Bundesliga No.1 team, including the fact that the manager has regularly said he is not given control over the club's transfer decisions.
An ongoing misunderstanding between him and the medical staff has also been reported. In April 2015, the veteran club doctor Hans-Wilhelm Muller-Wohlfahrt and the rest of the medical staff of Bayern Munich suddenly left after a controversy on a severe injury crisis. The latter were mainly blamed for the German team's exits from the Champions League and DFB Pokal at the semifinal stage.
The successor of Dr. Muller-Wohlfahrt – Dr. Volken Braun – has also been said to have had several misunderstandings with Guardiola.
Now, Bayern Munich are rumoured to be looking for a worthy successor of Guardiola. Joachim Low is among the eventual replacements that are most speculated about. He won the FIFA Coach of the Year award in 2014, but is under contract until 2018. Carlo Ancelotti is also considered one of the most probable successors, and he was even rumoured to have agreed to a three-year contact after Bayern's now-coach leaves the Allianz Arena.
(Visited 132 times, 1 visits today)