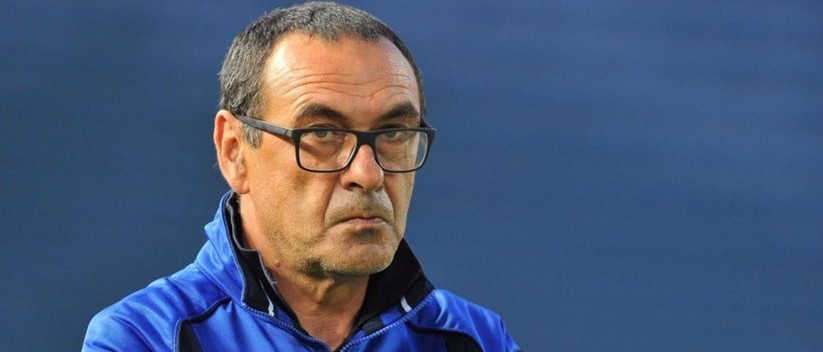 Maurizio Sarri has shared that he felt proud that his side S.S.C. Napoli could be taken to Juventus as one of the most serious favourities to win the Serie A title.
Up to date, S.S.C. Napoli occupies the first position in Serie A title. There is a two-point gap between the current leaders in the table and the runner-ups Juventus, as Napoli managed to protect their headstart after their 1-0 victory over Carpi. On the other hand, The Old Lady maintains their pursuit of the title with the 2-0 win over Frosinone on February 7th.
Despite the slender victory, Sarri still praised his men for the good work and most of all, for staying cool-headed under pressure. The truth is that there is some extra space for midfielders in the squad, but the now-coach is delighted with the work of his side. According to Napoli's manager, the game on Sunday was a difficult one. In addition, according to the coach, several refereeing decisions had been against his side.
The two teams are to now face each other at the Juventus Stadium on February 13th. Napoli's head coach Maurizio Sarri has emphasized on the fact that it would be very hard for his side to claim tree points in the game, but he also added that he feels confident in the qualities of the squad.
Sarri said in an official statement published on Napoli's website that the entire club were "delighted and proud" for the fact that Juventus had to take them as their major opponents for the Serie A title. The manager also added that his side would do their best in order to make the team's supporters proud with their performance.
According to Maurizio Sarri, Napoli's major opponent Juventus have been in its greatest form for the last several years. In addition, the collaboration of the players is excellent, not to mention the fact they are used to winning. On the other hand, the head coach of the club shared that the two points ahead provides Napoli not only with headstart, but also with great motivation for winning.
In fact, it is hard for anyone to predict what would happen in the competition between the two clubs, because after all, there are 13 more matches left to play. According to Sarri, the match on February 13th could be the turning point for either club.
(Visited 81 times, 1 visits today)