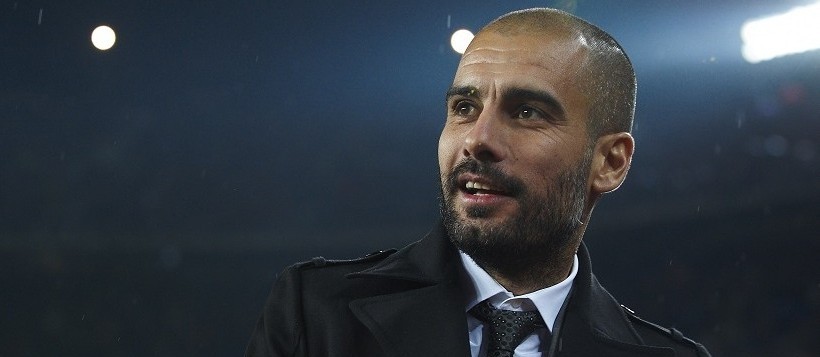 According to media reports, manager Pep Guardiola has been spotted in Amsterdam, meeting up with the football director of Manchester City Txiki Begiristain. The current head coach of Bundesliga's Bayern Munich has already revealed that he is to leave the German club in order to take charge of Manchester City in the summer of 2016 after the expiration of his current contract.
Guardiola has previously revealed that he had agreed a three-year contract with the English club, after being rumoured as a managerial target of several of the largest European clubs.
On Monday, the Spaniard was pictured along with the senior official of Manchester City. The couch has initially insisted that the move to the Premier League team would not distract him in any way from his obligations as a manager of Bayern Munich until the end of the current campaign. Now, according to media reports, Guardiola was in the Netherlands in order to meet up with Begiristain, who is a close friend of his since the time they worked together at Barcelona.
Txiki Begiristain was also rumoured to have helped bringing Guardiola to Manchester City after the end of the 2015/2016 season. He is also the person who makes final decisions when it comes to transfers to the Etihad Stadium, including the final decision of some big signings that are expected by the English club to happen over the summer.
The meeting of Guardiola with Manchester City's football director came less than 2 days after the 0-0 draw of his side with their Bundesliga title rivals Borussia Dortmund.
After officially revealing his decision to leave his current side for the Premier League club, Pep Guardiola was asked several times how he would cope with this coaching obligations at Bayern Munich while preparing to take over the managerial position at Manchester City. Guardiola then shared he is great multitasking and considers himself fully capable of controlling both situations, so it would not be a problem neither for him, nor for the German club.
In addition, the Spaniard has also revealed that his primary focus would stay at Bayern Munich until his last day with the club. Guardiola confirmed that he would give his best for the team until this current deal expires in June 2016.
Currently, Bayern Munich occupies the first position in the Bundesliga table, five points clear of Borussia Dortmund that have a total of 58 points on their record. The third place is occupied by the team of Hertha Berlin.
(Visited 158 times, 1 visits today)