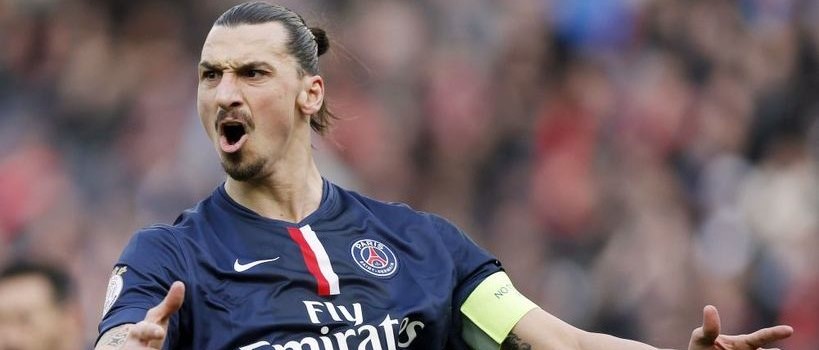 The ex defender of Juventus Jonathan Zebina has revealed that there are several former team-mates of Zlatan Ibrahimovic, including himself, who believe that the star of Paris Saint-Germain has been put under too much pressure lately. According to Zebina, Ibrahimovic has been too hard on himself when it comes to the knock-out stages of the Champions League competition.
The 34-year-old striker managed to score a deflected free kick in his side's Champions League Round of 16 first leg against Chelsea on February 16th. Ibrahimovic helped Paris Saint-Germain reach a 2-1 victory, and is now to take place in the second leg of the French champions who are visiting Chelsea's Stamford Bridge on March 9th.
Up to date, the player has won a total of 12 league titles in four countries, but unfortunately, Ibrahimovic has never gone all the way to the Champions League title.
The striker may have had a long career in high-class teams such as Ajax, Inter Milan, Barcelona, Juventus, AC Milan and Paris Saint-Germain, but he has faced some difficulties finding the back of the net over the knock-out stages of the competition, which has been considered the reason for the increasing pressure on him. His goal against the team of Chelsea in the Champions League first leg was the eight one he has scored in about 40 post-group stage appearances.
Jonathan Zebina has been known for some run-ins with Zlatan Ibrahimovic, but he shared his belief that the latter was suffering from a mental block. He said that Ibrahimovic's talent could not be denied, but the statistics speak for itself, too. Zebina has shared that provided the good physique, talent and the overall experience of the Swedish striker, the situation's explanation could only be mental.
The former defender of AC Milan Taye Taiwo also commented on Ibrahimovic's performances, saying that the Paris Saint-Germain's striker took high-class performances as an obligation, as well as driving his team on in the latter stages of the Champions League competition. According to Taiwo, this is exactly what made the striker nervous, as he was obsessed with the idea of being his side's saviour.
The best achievement of Zlatan Ibrahimovic in the Champions League so far was his appearance at the competition's semi-final as part of Barcelona's squad in the 2009/2010 campaign. According to statistics, the striker have played in the competition more than 100 times, which makes him the only player who has made so many appearances without winning the trophy.
(Visited 541 times, 1 visits today)