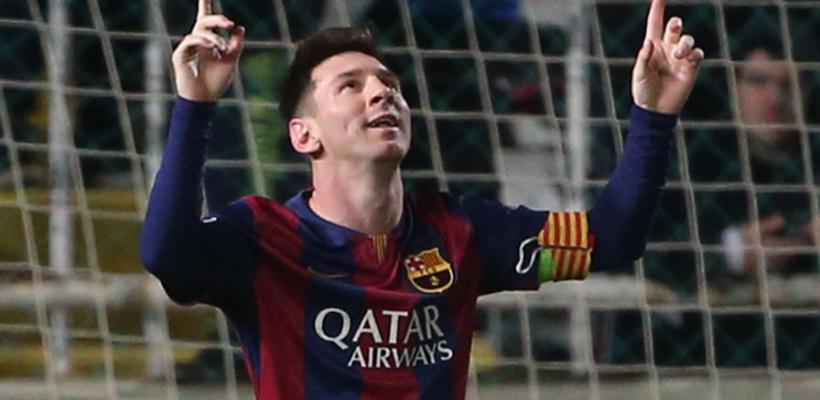 Mere hours ago, it was announced that Lionel Messi has captured the Player of the Month Award for the first time in his career. The La Liga star has started the year in a top form and his performance on the pitch was more than impressive.
So, after the fantastic beginning of 2016, he was named as La Liga's Player of the Month and according to information available at the official site of Barcelona FC, Messi has been the second player to win the prestigious award. Back in November 2015, Neymar was the first Barcelona star to win the award.
La Liga Player of the Month award has been given out since 2013/2014 season and Messi became the 23rd player to scoop it.
Messi's fans were baffled by the fact he had never got the La Liga Player of the Month award given his achievements in the previous years and the impressive performance in January. Some of them even suspected a conspiracy about an anti-Catalan agenda. They questioned the integrity of the monthly selection.
However, La Liga officials drew the argument that the main purpose of the award was to give recognition to talents across the board instead of acknowledging the accomplishments of the elite Spanish players only.
According to the information available on their official website, the award was given to Messi because he 'further demonstrated his quality' via 'his great form in the first month of the year'. Earlier this year, Messi got yet another recognition. During a FIFA Ballon d'Or ceremony, he has been declared the best player in the world for the fifth time.
Speaking of Messi's recent form, the available statistics speak volumes of his brilliant performance. In January, Barcelona forward registered a total of six goals in six games, a hat trick against Granada as well as goals against Atletico Madrid, Malaga and Athletic Club. Health issues made him miss two months of the current season. Having said that, he can take pride in having scored a total of 12 league goals.
In point of fact, Messi has never been focused on winning individual awards. On the contrary, he and his team-mates seem determined to win as many trophies as possible during this campaign.
What is more, Messi is said to be the driving force for another La Liga title. As mentioned above, he scored six goals in the league and five in the Copa del Rey in January, so it would not come as a surprise if the division acknowledges his skills twice in a quick succession.
(Visited 180 times, 1 visits today)