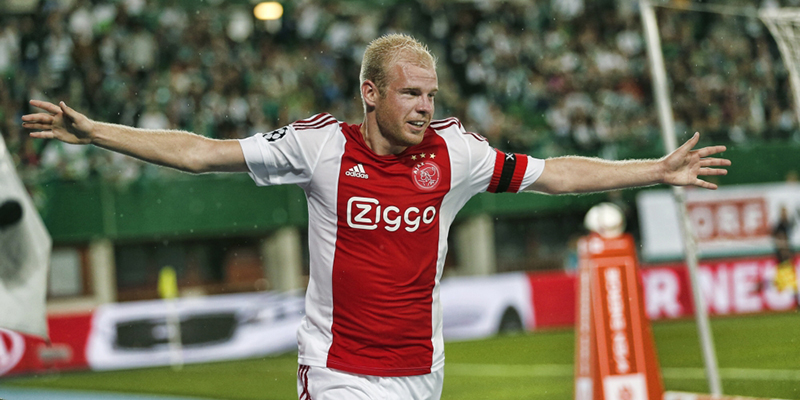 The winter transfer window was hardly closed but rumours concerning the summer transfers have already started. According to people familiar with the matter, two prestigious Italy's Serie A clubs will make an attempt to sign the Ajax midfielder Davy Klaassen.
Juventus and Napoli are expected to outbid each other with the aim of landing the 22-year-old player. Klaassen's contract with Ajax is due to expire in 2019 but Napoli have already declared an interest in signing the midfielder. In point of fact, the club has sent a bid for Klaassen in January, but the offer was turned down.
Juventus are also involved in the battle for the promising youngster. They have been keeping a close eye on his performance since 2010. Juve are believed to officially declare their interest in Klaassen in June.
Ajax officials did not release an official statement as to whether they would sanction Klaassen for leaving the club prematurely, but it became clear that his departure would not have serious consequences. However, the Eredivisie giants are yet to confirm their willingness to enter into transfer talks at the end of the season.
According to preliminary information, Ajax might be tempted to accept an offer for the midfielder provided that the sum is between €12 million and €15 million. Soren Lerby, Klaassen's agent, is believed to have repeatedly discussed that prospect with Cristiano Giuntoli, the Sporting Director of the Blues. However, the preliminary talks between Giuntoli and Lerby do not eliminate Juventus or any other club from the battle for Klaassen.
Klaassen joined Ajax's Youth Academy in 2004 and made his senior bow five years ago. He has been an Ajax regular since the 2013/2014 season. His performance on the pitch was critical for Ajax to capture a fourth Eredivisie title. During this season, he scored 7 goals and registered 7 assists.
Apart from Klaassen, Juve will try to lure his team-mate Riechedly Bazoer as well as the defensive midfielder of Bayer Leverkusen Christoph Kramer.
However, Juve and Napoli will compete against each other not only on the transfer market but on the football field as well. The derby is to take place this weekend and the outcome of it might determine the main pretender for the Serie A title.
If Juventus win, they will climb the Serie A ladder and occupy the first place. However, an eventual victory for Napoli would boost their chances of winning their first title since the 1990s.
(Visited 53 times, 1 visits today)