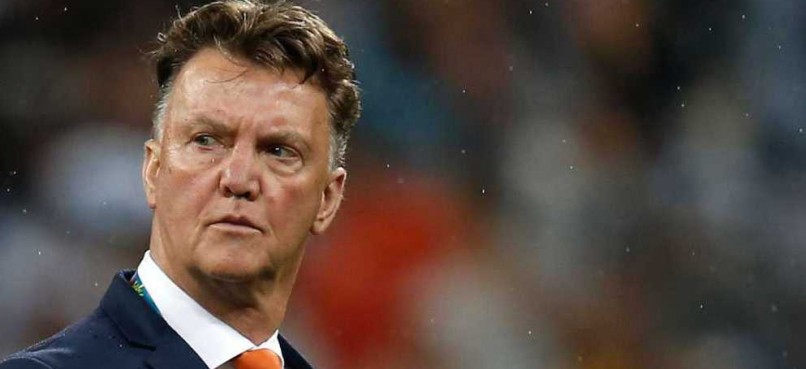 Manchester United were labelled as "average" and even "embarrassing" by some of the club's former players after the team suffered a 3-2 defeat from Wolfsburg and exited the Champions League. The failure was a heavy blow for the club, as it prompted fierce criticism that added even more pressure on its manager Louis van Gaal.
Manchester United, who currently occupy the 4th position in their national championship, arrived in Germany with heavy load on their shoulders as they were aware of the fact that they needed to at least equal the result of the Dutch PSV Eindhoven against CSKA Moscow.
The Champions League match was primarily taken as the most impressive part of the first season of head coach Louis van Gaal with Manchester United. The new manager was considered a good choice for the team, especially after the pretty unfortunate decision to appoint David Moyes as Sir Alex Ferguson's successor.
Louis van Gaal was expected to bring certain sense of stability, as well as a place for the club in the top four of the Premier League. He took over the position of head coach of the team in May 2014, replacing David Moyes in an attempt to improve the performance of the Red Devils on the field.
Unfortunately, the return to the European football elite was marked as truly embarrassing for Manchester United. The 3-2 defeat by Wolfsburg on Tuesday night came as a great shock for the staff of Manchester United. The entire club had been absolutely convinced that the team was to qualify for the next stage of the championship, but the hopes proved to be all in vain.
The elimination of Manchester United came after a poor performance of the team despite the small positive sides that can be highlighted in some players' action. The blow is even heavier considering both the financial and overall stature of the club. In addition, the defeat also massively hurt the reputation of Louis van Gaal who cannot be now taken seriously when trying to explain the poor performance of the team with hard luck stories.
Still, the head coach of the team said that Manchester United were better in comparison to last year, even considering they got eliminated from the Champions League. According to the club's manager, the very fact that they reached the group stage, as well as their progress in the Capital One Cup and the fourth place in the Premier League table undoubtedly prove the team's improvement.
However, Louis van Gaal could not defend himself after the defeat Manchester United suffered on Tuesday evening and shared he was also disappointed with the exit of the team from the championship.
(Visited 90 times, 1 visits today)