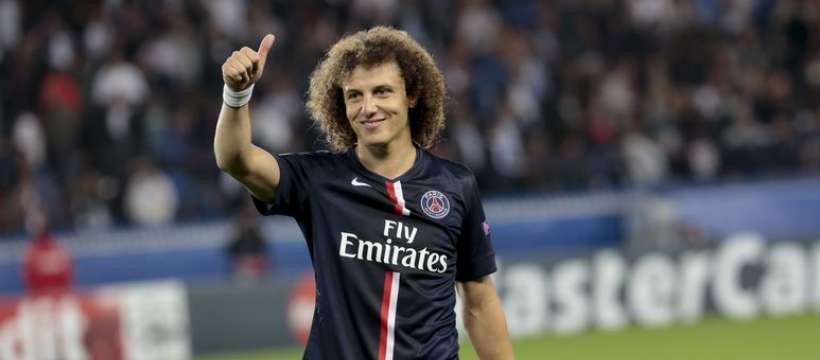 The 28-year-old David Luiz, who plays as a defender at Paris Saint-Germain, has returned to the French capital after taking part of the last Brazil national football team's friendly.
The player has gone back to Paris after getting suspended for his national team's game against Peru, following his sending-off against Argentina. Brazil's clash with Peru is to take place on Tuesday night at the Arena Forte Nova located in Salvador.
David Luiz had recently revealed his concerns over travelling back to Paris after the series of terrorists attacks on Friday night that took more than 120 human casualties. The centre-back also expressed his deep sadness after the 129 people who were killed over the attacks and admitted his anxiety related to going back to Paris Saint-Germain hometown.
In the light of recent events, referring to the coordinated terrorists attacks across six locations in Paris, David Luiz commented: "It's really very, very sad. I'm worried and still trying to understand what happened."
However, Luiz finally left the Brazil camp after being asked to do so by his club and officially announced his return by posting a tweet on Monday morning local time. He actually revealed that he returned "by order of the Club". The defender also said that sometimes "common sense" and understanding to the situation is needed and then shared that he is going to the training ground soon.
Luiz, who formerly played in Chelsea, joined the Champions of France after a £50-million deal was finalised in the summer of 2014.
Paris Saint-Germain, which currently occupies the first position of the French Ligue 1 ranking, is not due to play at their hometown until the game against Troyes that is to take place on November 28th. This Saturday the team is expected to play at Lorient, and between the two Ligue 1 fixtures is due to have a Champions League game at Malmö.
The team's women's side is expected to play on Wednesday night, when Orebro is to visit the Charlety Stadium as part of the Women's Champions League.
As a matter of fact, David Luiz is not the only player of Paris Saint-Germained who expressed some concerns about getting back to Paris. The Uruguayan striker Edinson Cavani has also been reluctant to return to the French capital.
(Visited 293 times, 1 visits today)