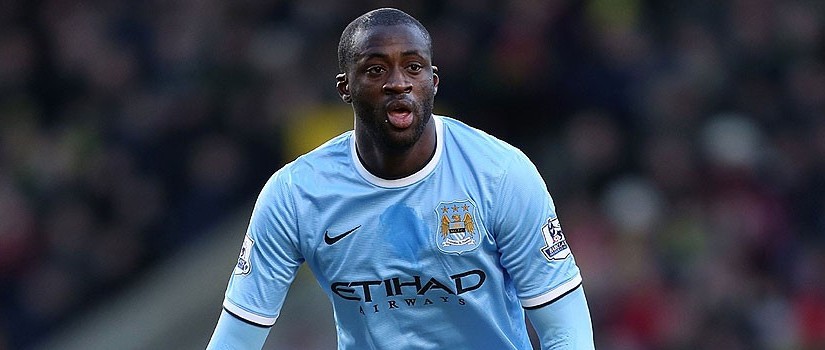 Yaya Toure has repeatedly hinted about his upcoming retirement but rumour has it that he is to return at the beginning of 2016. This is yet another change in the plan, which comes at a time when Toure has to face a lot of uncertainties related to his career.
In point of fact, the central midfielder of Manchester City has made up his mind about his retirement several times, which created a lot of rumours and speculations that he was going to leave Man City and join Inter.
However, Toure hurried up to disapprove the false information and said that the media is to blame for all rumours he fell a victim of. Toure went on to say that he has achieved his goal and now, it was time to "let the youngsters go on alone".
Toure is a key player at Manchester City and that became evident when he was absent. Toure had to play with the team of his home country and during that time, Man City suffered five losses out of six matches. The Man City midfielder has not played with the Cote d'Ivoire team since February when his team achieved a penalty shoot-out victory against Ghana.
As far as Toure's appearances with Manchester City are concerned, his performance was impressive and he proved that he is absolutely prepared to continue being a huge help of his teammates when it comes to winning major trophies.
Despite looking really tired recently, his dedication and determination to contribute to City's victories was definitely noticed. Manuel Pellegrini, the Manchester City manager, has managed to talk over with Toure and make him stay at the club.
In point of fact, Pellegrini's position is also scrutinised and there is a chance for Guardiola to take over the reigns of the team.
However, serious clashes await the Citizens' team, especially when David Silva completely recovers from his injury. The Spaniard is considered even more important for the team than Toure. Although he played a key role in the match that took place in Seville, it is possible for Toure to make way for Silva's return.
However, this is likely to cause additional troubles concerning the position of Kevin De Bruyne whose performance made the absence of Silva and Aguero less noticeable. Pellegrini will definitely have a hard time making so important decisions but one thing is for sure: Toure's future is in sharp focus again.
(Visited 92 times, 1 visits today)