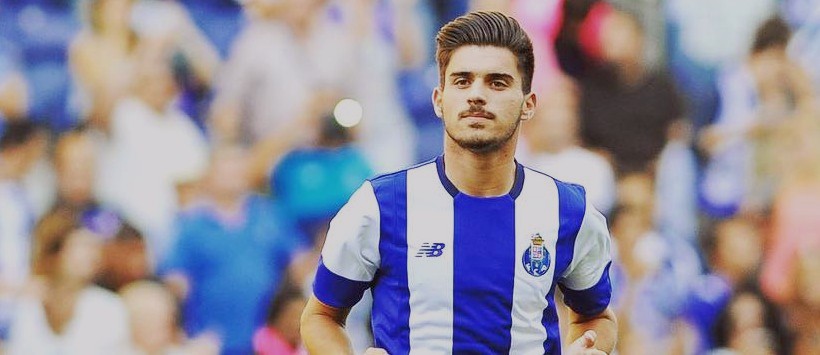 Porto's young midfielder, Rúben Neves, has reportedly been targeted by Premier League teams Chelsea and Liverpool. Neves is only 18 years old, yet he is already considered to be the Dragons' greatest star.
Young Neves joined Porto at the tender age of eight. Last season, he has appeared on the field with the team 37 times. Recently, the Portuguese midfielder assisted the Dragons in their 2 to 0 win against Maccabi Tel Aviv. Thus, he became the youngest captain in the history of the Champions League. Last week, Neves made his international debut in a game against Russia.
It is hardly surprising, Premier League teams like Chelsea and Liverpool are rumoured to show interest in Neves. This past Tuesday, the Portuguese website A Bola published on their main page an article, claiming that Neves has been targeted by Chelsea. Reportedly, the Blues are currently looking to sign five promising players, Neves being one of them.
But Chelsea are not the only ones, who have targeted the Portuguese. In the past several weeks, his name has been linked to yet another major Premier League team, namely Liverpool. Recently, Daily Mirror, claimed in an article Neves has caught the eye of Jurgen Klopp, Liverpool's new manager.The Reds are said to greatly admire his skills. Reportedly, they are even willing to offer him a substantial pay, if he decides to transfer. Juventus, the Serie A giant, is also rumoured to be interested in recruiting Neves.
Nevertheless, Neves has not expressed desire to join another team. He seems to be content with his position as midfielder for Porto. However, it makes sense so many teams wish to recruit him. Neves has shown great promise on the field and is popular for both his tactical and technical talent.
His team mate, Cristian Tello, goes as far as comparing him to Sergio Busquets. Neves is also highly-praised by Porto's former defensive midfielder, Rodolfo Reis. Reis is impressed by the fact the young Portuguese has "reached very early maturity".
The Dragon's chairman, Pinto da Costa, recently addressed the rumours of Neves' possible transfer to a Premier League club. Da Costa openly stated, he does not intend to sell the midfielder to another club. On the contrary, Porto's chairman did not hesitate to affirm, he is more than willing to keep the talented Neves. The latter's contract with the Premiera Liga club expires in 2019.
Da Costa revealed he is interested in keeping Neves, as the 18-year old has become the symbol of the Dragons' transition. If Neves decides to leave before his contract expires, €40 million will have to be paid, as is specified in the release clause. This, alone, further complicates matters.
(Visited 106 times, 1 visits today)