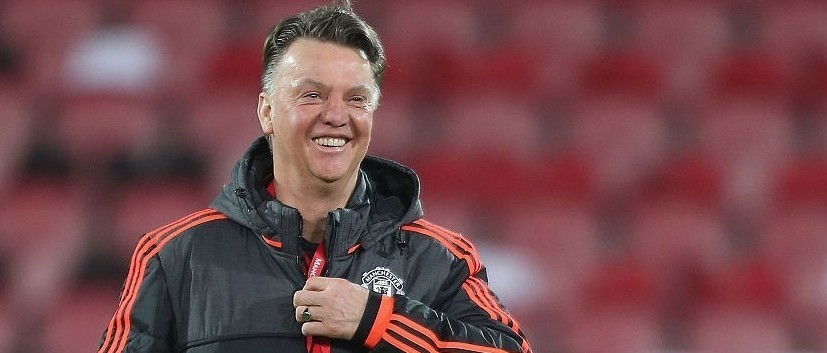 The 2-1 loss of Manchester United to Midtjylland on their Thursday's UEFA Europa League Round of 32 first-leg match has once again put Louis van Gaal managerial position at the Premier League grand at stake. The Dutchman has been long rumoured to be on shaky ground since he failed at helping his side climb up the competition's table.
Due to the club's prolonged streak of losses, van Gaal is very likely to be replaced in the summer regardless of how his side manage under his lead between now and the end of the current campaign. Some of the best head coaches in Europe have been rumoured as possible successors of the Dutchman at Manchester United's side lately, although it is Jose Mourinho who is considered the most likely for the position.
Right before the game in Denmark, van Gaal revealed that he came to the English club with the idea of winning silverware. However, the Premier League team have been continuously underperforming over the season so far, which is why van Gaal has been pressed by a lot of criticism lately. The defeat on Thursday evening is undoubtedly a great blow for Manchester United and provokes the question how much longer does the Dutchman have on top of the squad.
The truth is that far too many basic errors have been made by Manchester United on their way over the 2015/2016 campaign for their trophy-winning aspirations to be taken seriously. Van Gaal once again proved in the match against Midtjulland that he could not do much about his men's poor passing. The truth is that the great series of consecutive losses on the Premier League team's way this season is inexplicable, especially considering the fact that the club have some really talented and creative players on their disposal.
Manchester United may still have a progress in the Europa League, but the defeat does nothing to help the situation of van Gaal as a manager. Probably, the head coach is still not able to quite understand how badly could things end up for him after the greatest victory in Midtjylland's history.
As a matter of fact, the Danish team played pretty well and reacted impressively to Van Gaal men's action, proving that they would have every reason to be confident when entering the Old Trafford for their second leg against Manchester United on February 25th.
Manchester United currently occupy the 5th position in the Premier League table, with a future quite shaky provided the unstable position of their manager on top.
(Visited 52 times, 1 visits today)