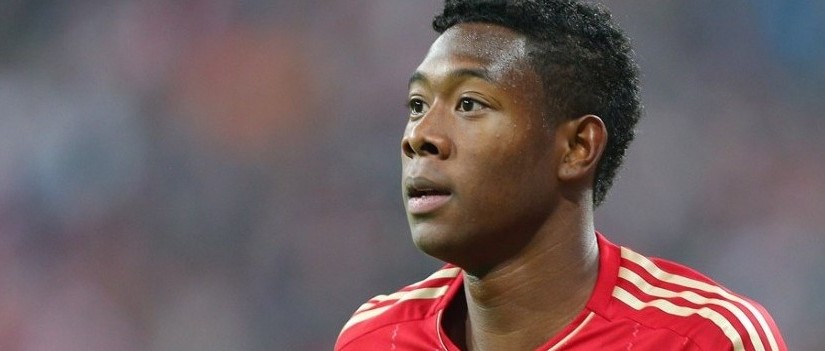 Bayern Munich have revealed that David Alaba is not expected to begin negotiations over an eventual contract extension until the end of the 2015/2016 campaign.
As a matter of fact, there are still a couple of years to run on the 23-year-old defender's current deal. However, Austria-born Alaba could follow some a number of other players including Thomas Muller, Javi Martinez and Jerome Boateng, who have also inked new contracts with the current Bundesliga leaders.
The young player, who is also part of Austria national football team, has been recently rumoured as a transfer target of several of the best European football clubs, including Real Madrid and Manchester City.
Alaba has been intensely linked with an eventual move to Real Madrid. According to some speculations, he is more likely to follow Pep Guardiola to Premier League after Bayern Munich's coach leaves his current side in the summer, although reports suggested that the manager could bring in no players from the Allianz Arena.
The defender himself, however, denied making any transfer plans in an interview on Thursday. He revealed that he would prefer to focus on the current season with Bayern Munich and not to waste any thoughts on future decisions.
Over the last few weeks, Alaba has been forced to play as a makeshift centre-back because Jerome Bateng and Holger Badstuber are both suffering injuries. Although that this is not exactly his natural role, Alaba has said that he would help his side if Bayern Munich's manager plays him there.
Bayern Munich that is now first in the Bundesliga table is to face the team of Darmstadt 98 on February 20th. Alaba has ruled any concerns that his side are more focused on the upcoming Champions League game against Juventus that is scheduled for February 23rd. The 23-year-old defender insisted that his and his team-mates' minds are fully focused on the Saturday's Bundesliga fixture.
Alaba explained in a statement posted on his side's official website that the entire squad take the match against Darmstadt 98 very seriously. He also shared that Bayern Munich are always fond of playing in front of their own supporters.
The opponents of current Bundesliga leaders are stripped of five of their players in Saturday, as the latter got suspended in the team's last game against Bayer 04 Leverkusen. Darmstadt 98 occupy the 13th position in the Bundesliga table, but at the pre-match press conference their manager Dirk Schuster promised that his side would hive their best.
(Visited 104 times, 1 visits today)