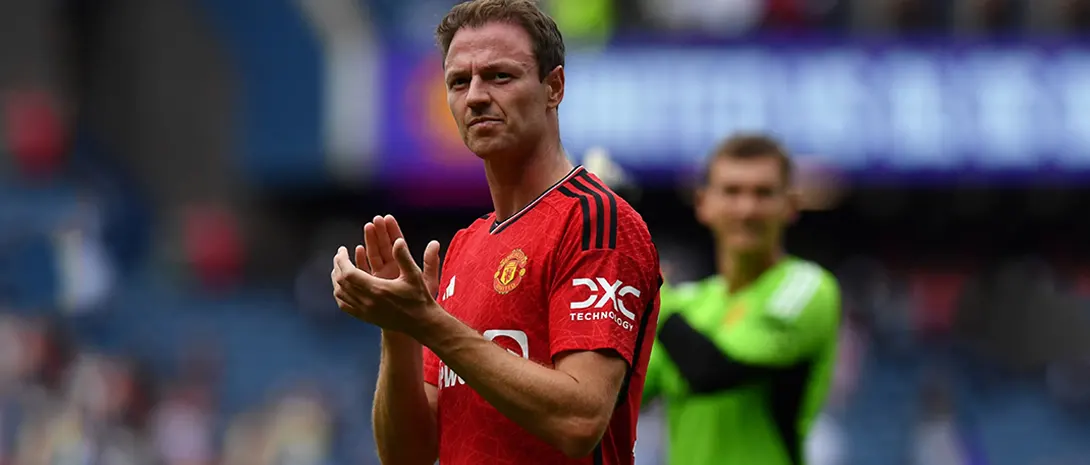 Key Takeaways:
Jonny Evans, back at Manchester United, played a pivotal role in their 1-0 win against Burnley.
The win provided relief amid a series of recent defeats and an injury crisis.
Evans, a long-time United supporter, expressed confidence in Erik ten Hag's managerial approach.
Jonny Evans' Impactful Return
Jonny Evans made a triumphant return to Manchester United, starting in his first Premier League match for the club since 2015. His comeback performance included assisting Bruno Fernandes in scoring the winning goal against Burnley. This marked a significant contribution from the 35-year-old defender.
Jonny Evans started a Premier League match for @ManUtd for the first time in 3,125 days 🤯#BURMUN pic.twitter.com/bXbb9VAGmV

— Premier League (@premierleague) September 23, 2023
Relief for Manchester United
The victory over Burnley offered much-needed relief to Manchester United, breaking a streak of three consecutive defeats. This positive outcome emerged amidst a challenging period characterized by injuries, with 10 squad players, including Jadon Sancho and Antony, currently unavailable.
Optimism from Jonny Evans
Jonny Evans, who previously spent nearly a decade at Manchester United, expressed optimism about the club's future trajectory. He highlighted the nature of football's ups and downs, emphasizing that managing setbacks is an integral part of striving for success.
Evans, speaking to reporters, shared his perspective on the club's ambitions, stating,
"The manager's got a good thing going here."
He believes that Manchester United's commitment to challenging at the top level aligns with the club's storied history and aspirations.
❤️ Jonny Evans: "I loved every minute of it. Before the game you get a feeling — I couldn't wait, just pure excitement".

"That was my 200th game for Man Utd, I never thought I would ever reach that figure. It's unforgettable". pic.twitter.com/W1PG5LH1jQ

— Fabrizio Romano (@FabrizioRomano) September 23, 2023
Evans' Calm and Confident Performance
Despite his surprise inclusion in the starting lineup due to injuries to key defenders like Rafael Varane, Lisandro Martinez, and Harry Maguire, Jonny Evans showcased a composed and confident performance. He delivered an exceptional lofted pass that led to Bruno Fernandes' decisive goal.
Reflecting on the match, Evans conveyed,
"I didn't feel any nerves tonight. I actually felt a lot of excitement going into the game. I couldn't wait for it, and I felt good, I felt ready."
His readiness and contribution on the field played a pivotal role in Manchester United's victory.
35 yrs old Jonny Evans got relegated with Leicester, was without any club for months, comes back to Man United and still has more assists than €100m Mudryk.pic.twitter.com/TsZSUxDCtL

— Troll Football (@TrollFootball) September 23, 2023
This encouraging result has lifted some of the pressure on manager Erik ten Hag and the squad, with Jonny Evans exemplifying the resilience and determination required to thrive at a club like Manchester United.
(Visited 15 times, 1 visits today)