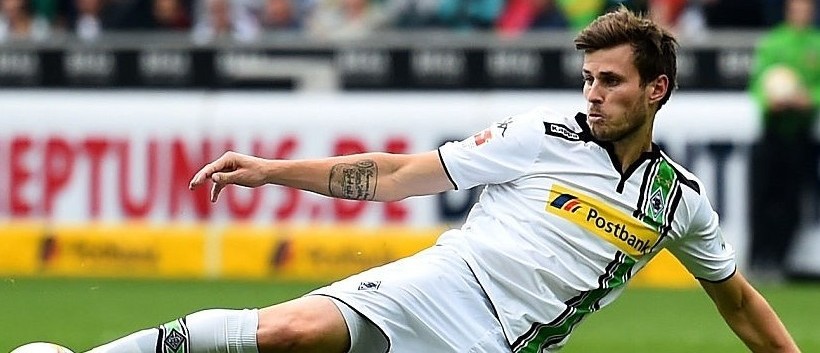 It seems that the 25-year-old midfielder Havard Nordtveit has got an ultimatum from his current side Borussia Mönchengladbach amid some ongoing speculations concerning his future.
The sporting director of the Bundesliga No.5 team – Max Eberl – has revealed that the football club has required from Nordtveit to make a final decision about his future by the end of the month.
The thing is that the player, who is also part of Norway national football team, has entered the last several months of his current contract at the German team. He, however, has still not agreed to a further extension, and has been at the same time intensely linked with an eventual move to Bundesliga's Borussia Dortmund and Premier League's Liverpool in the last few months.
Havard Nordtveit, now 25, is known as a pretty versatile defensive player. He has a total of 159 appearances for his side in Bundesliga matches since joining the club from Arsenal in January 2011. In addition, the defender has been playing a key role in the squad, especially when taking into consideration their revival over the last few years.
After the 1-0 victory over the team of 1. FC Köln on February 20th, the sporting director of Borussia Mönchengladbach was reported to have issued an ultimatum to the Havard Nordtveit when speaking to reporters. He said that February should not end without a decision about the player's future.
It was exactly after the Saturday game, when Eberl insisted that Borussia Mönchengladbach would like the Norwegian to choose to stay at Borussia Park.
Last week, Max Eberl revealed that his side still remain optimistic when it comes to Nordtveit. He said that the Bundesliga club hope to finally reach an agreement with the player and explained in an interview for a reputable media that the midfielder had been made a great offer by the club, which is why the latter are still optimists they would succeed in retaining the Norwegian within their ranks.
In addition, last week the player himself shared that he would made final consideration about staying at the Bundesliga club's ranks or leaving their side when his agent returns from his holidays. The 25-year-old midfielder has previously hinted that he could come up with a final decision very soon.
Borussia Mönchengladbach currently occupies the 5th position in the Bundesliga table. The German team has one more game left until the end of the month – the match against FC Augsburg on February 28th. Then it is to face VfB Stuttgart in a Bundesliga game on March 2nd.
(Visited 133 times, 1 visits today)