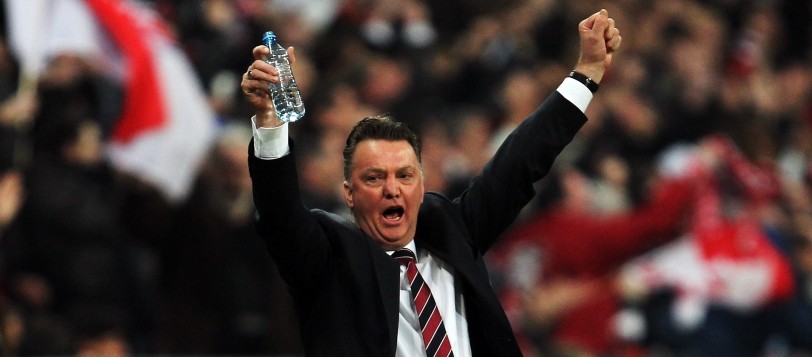 After his side's 3-0 win over Shrewsbury, Manchester United's manager Louis van Gaal revealed that David De Gea could return to the team this week. In the head coach's opinion, De Gea's return would ease the injury crisis in the club.
An eventual defeat on Monday would be a serious blow to both the club and Van Gaal himself, as his position has been considered to be hanging by a thread after the series of poor consecutive performances of Manchester United in all competitions. A possible dismissal of the English club's manager has been rumoured for quite some time now as the team's board have been disappointed with their side's results.
The Premier League club entered the FE Cup quarter-finals with a 3-0 victory over Shrewsbury at their Greenhous Meadow Stadium on February 22nd. The three goals were scored by Chris Smalling, Juan Mata and Jesse Lingard at a time when the squad is forced to do without 13 first-team players suffering various traumas.
The 30-year-old forward Wayne Rooney is currently sidelined for six weeks due to a knee injury. At the same time, the squad should do without Phis Kones, Bastian Schweinsteiger, Luke Shaw, Marcos Rojo and Ashley Young. In addition, two other players – Will Keane and Cameron Borthwick-Jackson – suffered injuries over the last game of Manchester United against Shrewsbury on Monday.
The club's goalkeeper De Gea suffered a knee injury in the warm-up right ahead of the squad's Europa League game against FC Midtjylland that ended with a 2-1 defeat for the Premier League team. Now the manager has shared his hopes to get him back for the return game of the team against FC Midtjylland on February 25th, or at least for the Premier League match against Arsenal that is scheduled for February 28th.
He revealed that the goalkeeper's injury was not so heavy, so it could be possible for him to enter the Thursday's or Sunday's game of the club. Van Gaal also shared that he takes the match against Midtjylland as a big one because it would provide his side with an opportunity to qualify for the Champions League next season. He also explained he was aware of the fact that Manchester United would have to win a lot of matches first.
In addition, Louis van Gaal revealed that he expects a lot of the injured players to be coming back in March. This way the Premier League club would have a full selection, which according to the manager, would be fully able to help the team get first in the competition.
(Visited 53 times, 1 visits today)