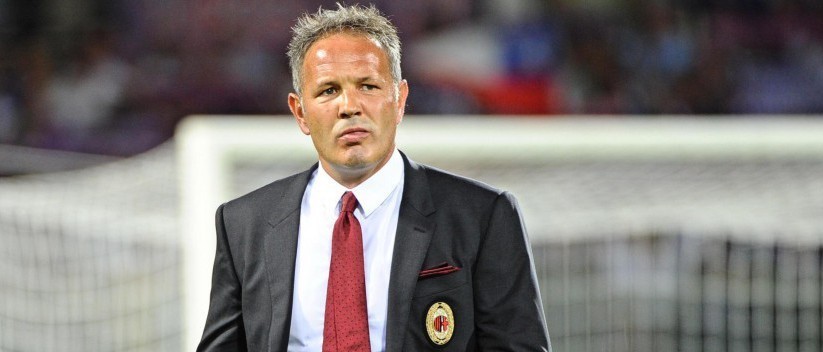 The head coach of AC Milan – Sinisa Mihajlovic – has said that his club could still fight for a place in the Champions League after his side's 1-1 draw against Napoli on February 22nd. In fact, AC Milan became the third team to avoid suffering a defeat from Napoli in Serie A over the current campaign.
According to the club's manager, Milan could use the 1-1 draw as a motivation to make everything possible to finish in the top three. In an interview for a reputable local media, the Italian club's head coach explained that the game against Napoli was an extremely difficult one. In addition, Mihajlovic said that the fact that his side were visitors made it almost impossible for them to win.
The Serbian also explained that the fact Napoli had only two draws and 10 victories in the season up to date should not be underestimated. He said that his side's rival dominated the game and was the more initiative one. Still, his men made as many counter-attacks as they could. Mikajlovic shared his belief that AC Milan could fight for the third place in case that they keep up with the good work, especially considering the fact they have seven games unbeaten.
On the other hand, Napoli's coach Maurizio Sarri admitted that his side were tired from their previous games, as well as by the fact they missed a chance to surpass current leaders Juventus, who have a lead of one point only. Sarri explained that the issues in his team are physiological ones and his men could not be at their best fitness all the time. He, however, said that they would make the best they can in order to maintain good level in their upcoming matches, too.
Milan's coach also praised his men for doing such a great defensive job over the Napoli game. He, however, explained they could do more in attack, and said that his side need to be more confident and determined to win. Of course, he also mentioned the fact that the team of Napoli were undoubtedly a little tired after their march against Villarreal, which helped Milan. Mihajlovic said that his men would be able to prepare well for their upcoming game against Torino F.C., as they play only once a week.
Currently, the club occupy the 6th position in Serie A table. AC Milan's next game is scheduled for February 27th. Then, on March 1st, they are to face the team of U.S. Alessandria Calcio 1912 in the second leg of the Coppa Italia Semi-final.
(Visited 170 times, 1 visits today)