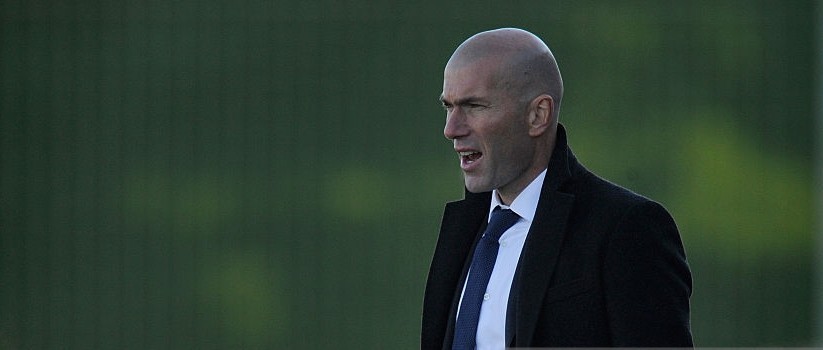 According to most Spanish news agencies, Barcelona would be La Liga champions this season. The thing is that the victorious march of Real Madrid has been ceased by the 1-1 draw with Malaga, which helped Barcelona open up a nine-point gap as current leaders in La Liga table.
So, regardless of the fact that manager Zinedine Zidane says there are still 39 points to play for, most experts say that history is not on Real Madrid's side. In fact, The Whites have never managed to overhaul such a gap in the fight for La Liga title.
There is only one club that have managed to do such a thing, and that was Barcelona in the 1998/1999 campaign. Still, at that time, The Blaugranas had 24 games to play, while Real Madrid have only 13 up to date, including their upcoming clash with Atletico Madrid that is scheduled for February 27th.
On the other hand, Barcelona have gone undefeated for 32 games to date. And still, while this is a bad news for Real Madrid as a club, it should not be taken as a great setback for Zinedine Zidane as a manager. On the contrary, his position at the managerial job should be bolstered considering he has demonstrated coaching skills and good thinking so far over the season.
In fact, The Whites' president Florentino Perez and his board cannot be immune from blame for the difficulties that have been encountered by the club. It is Zinedine Zidane who should not be blamed for the squad's state, as well as for their league position, considering the fact that he has been appointed at the managerial position with Barcelona already four points ahead.
Despite Real Madrid expanded the gap with Barcelona to seven points, Zidane is still unbeaten as The Whites manager. The club dropped 17 points under coach Rafael Benitez.
Still, it is yet to be seen to what extent would Zidane be backed by Perez, who chose him to replace Benitez in January. The truth is that the Frenchman has not enough experience as a first-team coach, but his undeniable qualities as one of the best football players ever have been what Perez have been betting on.
In addition, it seems that Zidane would have a good idea of what his side need to do over the summer in order to become competitive enough to face their eternal rival Bacelona over the upcoming season. He could also be forced to prove his motivation qualities once again considering the impending transfer ban that may or may not eventually prevent The Whites from adding new players to their ranks over the entire 2017.
(Visited 72 times, 1 visits today)