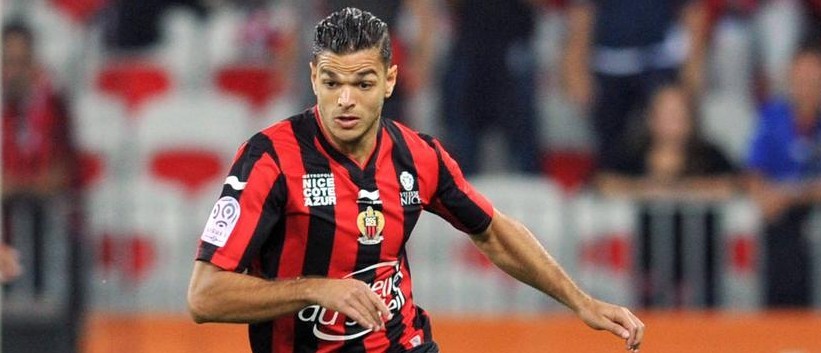 The manager of Paris Saint-Germain – Lorent Blanc – has revealed that he is a fan of OGC Nice's Hatem Ben Arfa's style. He, however, refused to provide more information on the matter or reveal if his side would consider signing the 28-year-old midfielder over the 2016 summer transfer window.
The player has been recently praised due to his great return to form. He has managed to find the back of the net 11 times in his side's Ligue 1 games over the current season while OGC Nice were climbing to the third position in the table.
Nevertheless, the French team are expected to face some setbacks depending on Ben Arfa until the end of the 2015/2016 campaign, which was probably why the midfielder said this week that he would be always open for joining the Ligue 1 champions.
The truth is that since the 28-year-old player has managed to get back to his previous form, a large number of European football clubs have been increasingly linked with him, including Paris Saint-Germain and Real Madrid. The manager of the French No.1 club Lauren Blank has finally admitted that he has been impressed with the midfielder's qualities, too, but refused to reveal if his side would consider adding Ben Arfa to their ranks.
When asked about Bet Arfa, Blanc said that the French footballer is a player he is fond of. He insisted that the midfielder has some incredible qualities and has excellent achievements. Blanc also said that his side are interested in good players, but explained that the club are not focused on thinking of new additions.
The 28-year-old midfielder would not be given the opportunity to impress not only Laurent Blanc, but other potential suitors as well, as recent scans have confirmed that he is suffering an injury of his right hamstring. Ben Arfa picked up the trauma in his side's match against Monaco on February 6th.
The player, who is also part of France national football team, was replaced in the 81st minute of the 1-0 defeat. Afterwards, he was forced to undergo some tests in order for the doctors to find out the extent of his injury. OGC Nice made an official announcement, revealing that Ben Arfa could be sidelined for about a month.
Up to date, the club occupies the third position in Ligue 1 table. Its next game is against the team of Marseille on February 14th.
(Visited 192 times, 1 visits today)