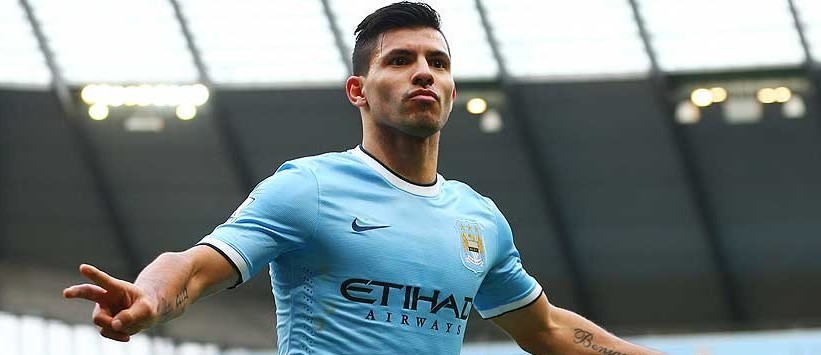 According to sources close to both the team and the player, Manchester City's defender Sergio Aguero has informed the Premier League club that he would like to end his career as part of their squad. In case that is true, the club's officials would finally stop worrying that Aguero no longer worry he would like to get back to Spain.
The 27-year-old defender has been reported to be set to sign a contract extension until 2020 with the English club. The club of Manchester City, on the other hand, seem to believe that the relationship between the team and their key players is strong enough to make Aguero stay with their side until he retires.
The contract extension is expected to reinforce Aguero's status as one of the club's major players, especially at a time when the arrival of Pep Guardiola at the managerial position is expected. In addition, the long-term commitment of the defender with the Premier League club could have an impact on Manchester City's transfer plans as it now seems less likely for them to consider looking for other options such as Rober Lewandowski.
The player became part of Manchester City after moving from Atletico Madrid in 2011 in a £38-million deal. Since then, he was believed to be considering an eventual return to Spain, which was reported to have been troubling Manchester City's officials.
The Argentina-born player became a transfer target of Barcelona in 2014, as the Spanish grand made an attempt of buying the striker. Finally, they made an offer for Luis Suarez who was then part of Liverpool, as they were unsuccessful in getting Aguero at that time. On the other hand, Real Madrid, who have been reported to be considering a move towards the player, still remain interested in the 27-year-old striker.
As Aguero himself has kept a close friendship with a number of players from La Liga, including Lionel Messi. He has been rumoured to have also been willing to return to Spain for various reasons.
Over the last couple of years, the team of Manchester City have be trying to bolster their relationship with the Argentinian. As a result, according to some high-level sources, the bond between the club and the player is pretty good up to date, so Aguero feels well at the squad.
The sources also reported that the defender is fully dedicated to his current team and is very excited about the chance to work with manager Pep Guardiola who is to join Manchester City as soon as his contract with Bayern Munich expires this summer.
(Visited 89 times, 1 visits today)