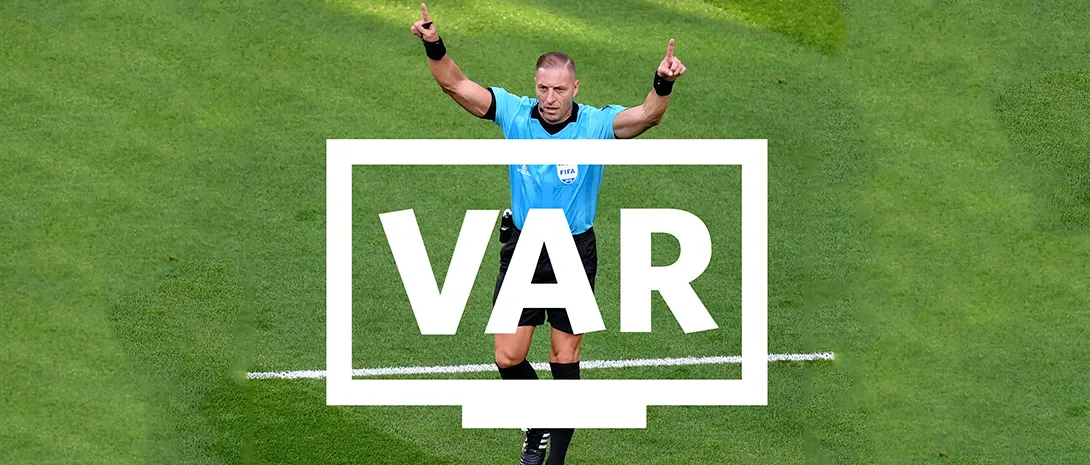 Key Takeaways:
The world of football grapples with the ongoing VAR debate.
The new TV show "Match Officials: Mic'd Up" sheds light on the challenges faced by referees.
The discussion highlights the need for empathy and understanding towards match officials.
VAR: A Divisive Topic
Video Assistant Referees (VARs) continue to be a hot topic in football, with passionate opinions on both sides of the debate. However, a new TV show, "Match Officials: Mic'd Up," offers an inside look at the challenges faced by referees, potentially fostering greater empathy and understanding for these officials.
The VAR Controversy
In a recent episode, Howard Webb joined television host Michael Owen to discuss an incident involving Manchester City's Manuel Akanji and Fulham's Bernd Leno. This open discussion shed light on the complexities of VAR decisions, illustrating how referees strive to make accurate judgments.
Some people are having trouble understanding my point, so here is a quick explanation 👍🏽

We can't let this slide! #Garnacho #VAR pic.twitter.com/nQxvHRYaq3

— Amenyah (@G2Amenyah) September 4, 2023
Webb's Insight
Webb explained,
"From the outset, I want to say this should have been disallowed. These are not always easy to call because you are trying to get two pieces of information together. Is the player in an offside position, which the official is in a good position to see, and what consequence was there of the player being in that position and how it impacts the opponents? Unfortunately, it was not identified on the day, and the learning from this will be shared from all of our group because we are looking to do better each and every week – and this was an error."
Arteta was given yellow card for this celebration. Are you serious @FA_PGMOL
So you are saying manager can't even celebrate goals also. Pathetic Referring in EPL! #ARSMUN #VAR pic.twitter.com/uVOARfuNtE

— FootballUnhinged (@FutbolUnhinged) September 6, 2023
A Light-Hearted Take on Learning
The discussion on how to share this learning led to a light-hearted suggestion: a lineup resembling a police lineup from the movie "The Usual Suspects," featuring only Manuel Akanji, to test prospective referees. This humorous idea emphasizes the importance of ensuring that referees can correctly identify crucial elements during a match.
Challenges Faced by Referees
Referees face unique challenges in their careers, and many start at a young age, often choosing to referee instead of playing. This choice might seem strange to passionate young football fans who dream of playing the game themselves. However, it's crucial to understand that most referees have a deep passion for football and strive to contribute to the sport in their own way.
VAR and Its Critics
While some argue that adding former players to the VAR room could be a solution, this idea faces criticism because not all ex-players have a comprehensive understanding of the rules. Additionally, VAR has its share of critics, especially given the continual changes in football rules and the challenges of interpreting handball decisions.
That one time you thought your bet was won and VAR ruled out that winning goal.❌

Share your experience in the comment section below🤣#MSport #VAR pic.twitter.com/HEkOJwME4F

— MSportOfficial (@MSportOfficial) September 7, 2023
Webb's TV Appearance: A Positive Step
Howard Webb's television appearance offers a positive step toward greater transparency and understanding of VAR decisions. While live broadcasts of the VAR room might not be an immediate solution, it opens the door to improved awareness of the challenges referees face.
Football's Imperfection
In the end, football isn't meant to be perfect. Just like owners, managers, players, journalists, and fans, referees can make mistakes. While VAR aims to reduce these errors, it adds another layer to the discussion and debate around the sport. Some embrace this added complexity, while others simply accept it as part of the beautiful imperfection that makes football so captivating.
A Plea for Understanding
The ongoing VAR debate reminds us to approach discussions with empathy and understanding. Instead of dividing into VARsonists and eVARgelists, perhaps a middle ground where we appreciate the imperfect nature of football can lead to more enjoyable conversations about the game. Ultimately, it's another layer that keeps us talking about the sport we love.
(Visited 10 times, 1 visits today)