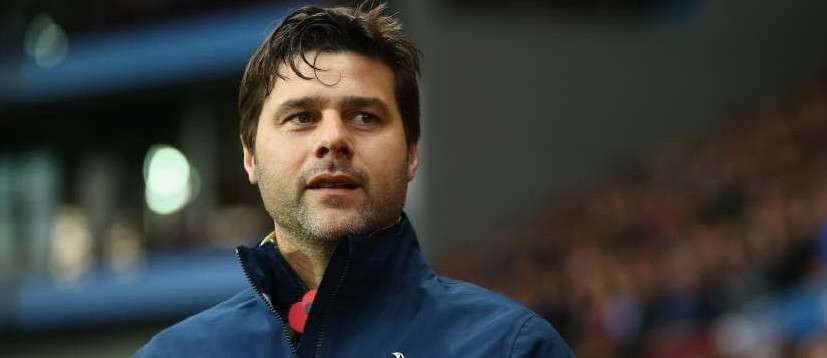 According to media reports, the head coach of Tottenham Hotspur Mauricio Pochettino has been greatly praised by the executives of Chelsea. The Argentinian has been rumoured as one of the major targets for the managerial position at Stamford Bridge.
There are speculations that the name of Mauricio Pochettino is on a five-man shortlist, which includes the manager of Atletico Madrid Diego Simeone, Juventus' boss Massimiliano Allegri, Italy national football team's Antonio Conte and the Chile's Antonio Conte.
The truth is that the board of Chelsea have been impressed by Pochettino's work as he managed to put Tottenham in the race for the Premier League title for the first time in decades. However, Pochettino is considered as one of the most difficult targets for the managerial position at Stamford Bridge, perhaps even harder to engage than Atletico Madrid's Diego Simeone.
The latter emerged as one of the candidates most likely to be attracted by Chelsea as soon as it became clear that manager Pep Guardiola, who is to leave Bayern Munich at the end of the season, is not coming to Chelsea but to Manchester City.
Regardless of the fact that an eventual Chelsea offer for Diego Simeo is considered as greatly tempting, as it would provide the coach with the chance to build a new legacy to the Premier League club, his side's board have demonstrated their desire to keep Simeone to Atletico Madrid's side.
Of course, the confidence of the Spanish team they would keep Diego Simeone as head coach has not prevented them from making plans for the future. This is exactly why the current runner-up for La Liga title have outlined possible successors to Simeone. According to some rumours, one of the potential replacements for Simeone at Atletico Madrid is the head coach of Sevilla FC Unai Emery, who is regarded as the number one target in case that the Argentinian decides to leave his current side.
The situation of Pochettino is quite similar to the one of Diego Simeone, as the Spurs are hoping to keep him on top of the team and the manager himself would be keen on continuing his work at the Premier League club.
Juventus' Allegri has been considered as the third one in the five-man shortlist of Chelsea. According to speculations, the Serie A club also believe they could depend on Allegri, although he is believed as easier to attract than the other two mentioned above.
The most easier options to attract are considered both Sampaoli and Conte. Media reports say that Conte is very keen on the idea of getting the job. Sampaoli, on the other hand, is a free agent up to date after resigning as head coach of Chile national football team on January 19th.
(Visited 81 times, 1 visits today)