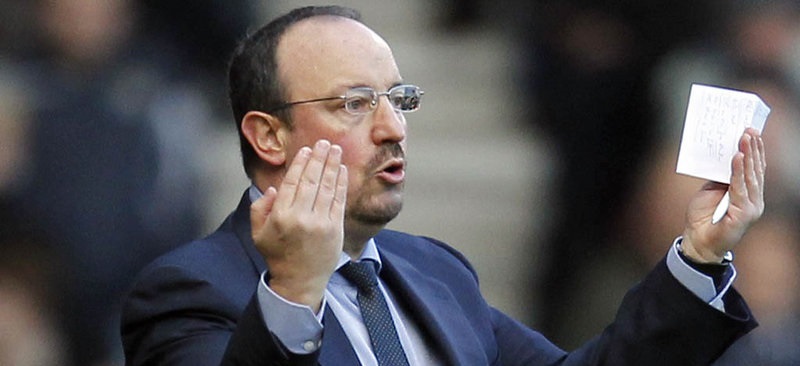 The appeal of Real Madrid for remaining in the Copa del Rey after the club was eliminated for an ineligible player fielding has been rejected by the Spanish football association.
The initial appeal of the Spanish team was rejected by the country's football association regardless of the fact that Real Madrid had previously shared their expectations that the final resolution would be in favour of the club.
The Spanish club got banned from the Copa del Rey competition after the head coach of the team played Denis Cheryshev in Real's game against Cadiz. At that time, however, the midfielder was suspended after being booked three times at the time when playing on loan at Villarreal last season.
Cheryshev even managed to score a goal in the match against Cadiz, but it turned out that he should not have appeared on the field considering the ban he previously got. As Real Madrid claimed, the player was not personally noted about the suspension which was why he had been unable to notify the club. The head coach Rafa Benítez was also unaware of the ban.
Now Real Madrid are reported to continue to fight the decision and take their appeal to the Spanish court. The club confirmed its intentions of lodging the appeal for arbitration by posting an official statement on its website. Real Madrid that currently occupy the third position in La Liga table stated that they have "received and analysed the resolution of the Appeals Committee" that once again verified that the midfielder Cheryshev had not been notified of his ban, which had been the only way the suspension could have taken effect.
The team still insists on its statement that the player did not get properly informed of his suspension. However, these allegations were disputed by the latest ruling, which finally said that all necessary legal proceedings were observed and neither Cheryshev, nor Real Madrid can claim they were unaware of the suspension.
The club's appeal was closed in a statement of the Federation's appeals committee on Thursday, saying that every club "is responsible for checking" the eligibility of their players.
Last week, the president of the Spanish club – Florentino Perez – shared that he could not accept his side to be held responsible for what happened. Now Real Madrid plan to appeal the rejection to the Court of Arbitration for Sport that is to meet on Friday. In case that the Court of Arbitration's ruling is in the football club's favour, the return match is to be held on Wednesday.
(Visited 62 times, 1 visits today)