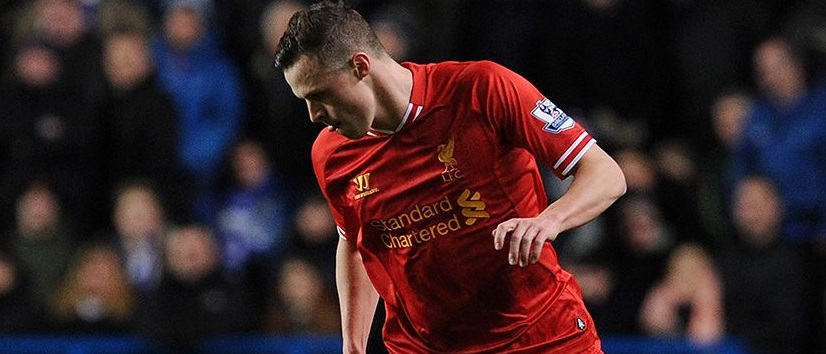 Liverpool managed to top their group in the Europa League after a goalless draw against FC Sion. The 21-year-old defender Brad Smith, who has recently been praised for his excellent qualities and skills, entered the field for his first start with the Reds' outfit to demonstrate great play. As a matter of fact, Smith's performance turned out to be one of the highlights of the dull match that took place in Switzerland.
The club has already qualified for the knockout stage of the competition, when Smith was finally rewarded by head coach Klopp with a start in the squad's left back. Brad Smith, who plays as a defender, came as a substitute of Liverpool's regular fullback Alberto Moreno and demonstrated excellent action.
The defender, now 21, was even entitled by media as "Liverpool's best player on the night", getting mainly positive appraisal of his action on the pitch. He contributed greatly to his side's overall performance.
Smith demonstrated amazing attacking instinct which would be great for the team in future games. In addition, his young age could also be seen as an advantage, as the player will undoubtedly work on his qualities' development in the years yet to come. As a matter of fact, he almost left in the summer, after his contract almost expired and then signed a new deal with the Reds in November.
A goalless draw may not be exactly what the fans of Liverpool have expected, but still, it was stable considering the situation. The captain of the club, Jordan Henderson, made his first start on the field since August this year, which came as an advantage for Liverpool and its manager Jurgen Klopp. The midfielder Philippe Coutinho also appeared after being sidelined for four matches due to a hamstring complaint, but unfortunately for the Reds, even his creativity turned out to be insufficient for scoring a goal.
In addition, the 20-year-old Divock Origi also took part in the game. His significance for Liverpool increased immensely, especially after the recent news of the latest injury of Daniel Sturrige who got another trauma on Tuesday. Origi, however, did not manage to score a goal regardless of the fact he broke through the defence of his side's opponent.
Still, regardless of the goalless draw, the head coach of Liverpool Jurgen Klopp commented on his club's performance after the match, saying he was "really satisfied" with the result. He shared that the team was focused and pretty concentrated which made him glad with the action.
(Visited 95 times, 1 visits today)