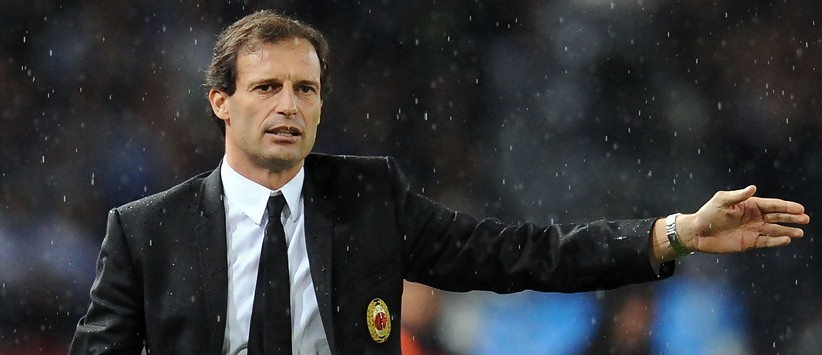 The former manager Giovanni Galeone has shared that in his opinion, Massimiliano Allegri would prefer to leave his current side Juventus in order to become the next head coach of Chelsea on a permanent basis over the summer of 2016.
Galeone not only said that he would do the same if he was at Allegri's place but also described the latter as one of the five best coaches in the world. In addition, Galeone predicted that Allegri would leave Juventus for the Chelsea's offer that was truly amazing.
Up to date, Guus Hiddink is in his second interim tenure at Stamford Bridge after Jose Mourinho was given the sack in December 2015. Then, the club's owner Roman Abramovic and his advisors made their decision from a list of preferred candidates to take over the team until the end of the current campaign.
Now, with the news of Pep Guardiola leaving Bayern Munich for Manchester City at the end of his contract, Massimiliano Allegri has been pointed as the top runner for the managerial job at Chelsea after leading AC Milan and Juventus to the Serie A title.
Earlier this week, the general manager of Juventus – Giuseppe Marotta – warned that Massimiliano Allegri should not take lightly the decision of leaving his side for joining the Premier League team. Still, Giovanni Galeone insisted that it would be foolish if Allergi simply rejects the offer of Stamford Bridge.
According to him, there would be no sense at all to stay in Italy instead of going to the Premier League. He shared his belief that Allegri would prefer to take the Chelsea's offer. Galeone also predicted a fantastic future for Allegri in England and highly praised his job as a manager.
Of course, Massimiliano Allegri is not the only high-class coach who has been considered as one of the options for the Chelsea job. Several other names, including the head coach of Atletico Madrid Diego Simeone, the manager of Italy national football club Antonio Conte and the now-manager of Manchester City – Manuel Pellegrini, have been rumoured as a possible replacement of the interim coach Guus Hiddink.
At the same time, Juventus' side have been reported to have been eyeing Manuel Pellegrini as a replacement of Allegri in case that he chooses to join Chelsea's ranks.
Currently, Chelsea occupy the 13th position in the Premier League table after having 25 matches in the campaign. Allegri's now-team Juventus, on the other hand, is on the second place in the Serie A ranking.
(Visited 172 times, 1 visits today)