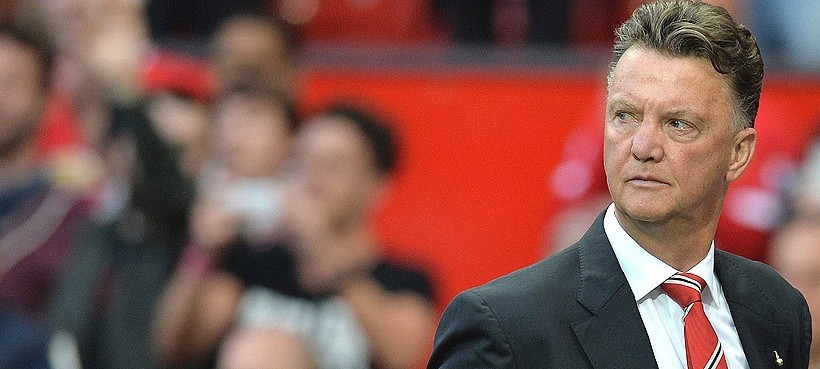 The manager of Manchester United Louis van Gaal has admitted that his side's players have made him bored and angry at times over the current campaign. The future of the head coach at the Premier League club will be once again put at risk on Tuesday in case that his club fails to win their game against Newcastle.
More than a week ago, Manchester United managed to put an end to its winless run in the Premier League after defeating Swansea City. Then, another victory followed – the one against Sheffield United in the FA Cup competition.
However, these wins are considered to have merely wiped the memory of the team's unfortunate series over the 215/2016 season. This basically means that the pressure on manager Louis van Gaal has not been put off primarily due to the quite dull and uninspiring performances provided by his side lately. Earlier this season, the style of play demonstrated by Manchester United have been called "boring".
Unfortunately, this did not change even at the time when got rid of the bad luck, and both the players and the manager looked pretty "bored" over their third round tie. The team's head coach himself confessed that there were some matches that he had enjoyed, but there were mostly games at which he felt "bored or angry" due to the fact his players did nothing to disorganise their opponent's defence.
Van Gaal strongly protested once he was suggested that his primary aim needs to be to bolster the opposition instead of the attack. He snapped over a news conference and said he was not concerned about these matters. He, however, explained there was "a lack of creativity" in the team, but his men would be able to deal with the problems.
The question is, why Louis van Gaal was unsuccessful in inspiring his men to perform well regularly, especially considering the fact he spent more than a quarter of billion pounds on buying new players.
The manager has been always compared to Sir Alex Ferguson, precisely because his attitude towards the players over the matches has nothing to do with the one of Manchester United's former manager. Van Gaal himself declared: "I'm not Sir Alex, as you know." He said that every head coach is different when it comes to their approach. Van Gaal also shared that he preferrs communication during the time of preparation and he does not like "yelling from the sidelines" over the game.
It seems that van Gaal is in something like a denial phase about the hard times faced by the Premier League team. He even made a suggestion to Manchester United fans, saying they should be happy with the current form of the club and reminded to the Red Devils' supporters that the situation before he took over the position of manager was not always rosy, too.
(Visited 105 times, 1 visits today)