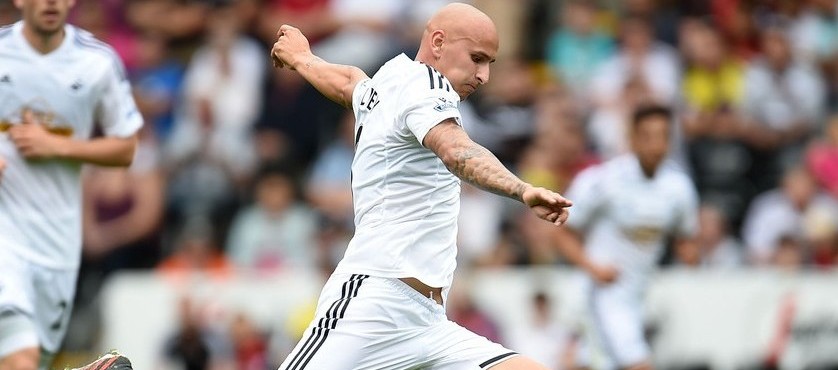 Lately, there have been rumours that Newcastle United are approaching a deal for Jonjo Shelvey, who is currently part of the team of Swansea. There have even been records that Newcastle have agreed to buy the 23-year-old midfielder at the price of £12 million.
The player is expected to have a medical examination at St James' Park before the deal can be completed. The club of Newcastle United has been expected to make an attempt to buy Shelvey over the January transfer window in order to make their squad stronger. They have officially demonstrated their interest by making an approach for the 23-year-old midfielder, who is also part of England national football team.
According to some sources, Newcastle United were willing to pay a prize of £10 million for the player, but current reports say that a £12-million deal has been reached. The transfer would make the midfielder the first player to leave his side since Alan Curtis became manager on interim basis after Garry Monk had been given the sack.
Jonjo Shelvey joined the team of Swansea City from Liverpool in July 2013 after signing a four-year deal with the club for an initial fee of £5 million. The midfielder helped his side get to their highest finish at the Premier League reaching the eight position on the table in the 2014/2015 campaign.
However, over the recent weeks, Shelvey has started losing his place at the field, first under the former manager Garry Monk and now under the current head coach of the team – Alan Curtis. The boss of Newcastle – McClaren, however, is known as a great admirer of Shelvey, which is why he considers him as a player who could have a great role in helping his side while trying to avoid relegation.
Still, on Monday, the new manager of Swansea City – Alan Curtis – admitted that the squad have agreed to consider the sale of Shelvey over the January transfer window. He, however, explained that he was not aware if any firm offer had been placed.
Swansea's head coach also shared that if everything with the 23-year-old midfielder has been okay and he had been focused on the job, they he would be a great player for the team. However, Curtis admitted that Shelvey seems to be frustrated with his own performances at the field and said that both coaches and supporters have probably been concerned over the same thing.
If the deal is finalised, Shelvey will be the second new player who joins the ranks of Newcastle after the arrival of Heri Saivet from Bordeaux on Monday.
(Visited 93 times, 1 visits today)