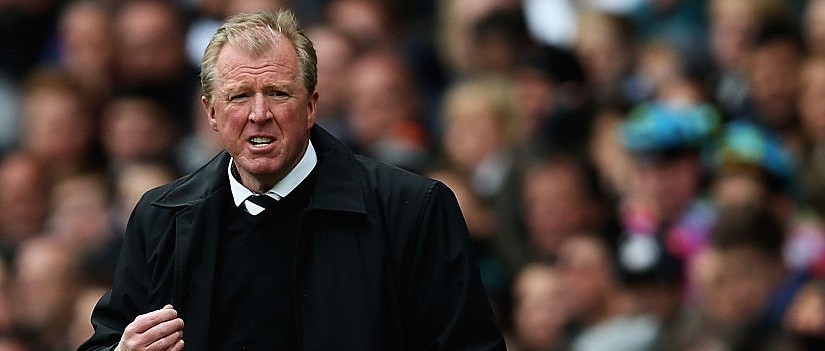 The former boss of Real Madrid Rafael Benitez has been rumoured to be the preferred choice for the managerial position at Newcastle United F.C. if the Premier League club decide to replace their current head coach Steve McClaren.
However, the 54-year-old McClaren remains in charge of Newcastle that has been threatened by dropping below the relegation zone line, after some talks with the managing director of the club Lee Charnley. According to a report of Press Association Sport, the two men discussed the club's situation over the telephone after their planned face-to-face meeting failed to take place on Wednesday.
Newcastle United are in a delicate position since they currently occupy the 19th position in the Premier League table. They are endangered with a second relegation in a period of seven years after being defeated in five out of six league games, including their 3-1 loss to A.F.C. Bournemouth on March 5th.
There have been some speculations that the Premier League club have been eyeing the former boss of Liverpool, Chelsea and Real Madrid as a top candidate to replace Steve McClaren at the coaching position with only 10 games of the season remaining to be played. The future of the current Newcastle boss is yet unclear despite he remains at his job to date and is expected to take training on Thursday before his side's game against Leicester City on March 14th.
The saga surrounding the job of McClaren at the Premier League club has expanded since his side's 3-1 home defeat to A.F.C. Bournemouth. The loss was the latest blow to Newcastle United, leaving them in relegation trouble and McClaren saw his reputation hurt, after the club's supporters did not back him for the first time.
Still, the football club have not yet publicly commented on the situation, despite the various rumours over McClaren's position.
Rafael Benitez, who has been considered as the top-of-the-list candidate for the job at Newcastle United, was given the sack by Real Madrid at the beginning of January after spending only seven months in charge of the Spanish team. Benitez, however, already has some experience in the Premier League, since he spent six years on top of Liverpool from 2004 to 2010, and then occupying the managerial position at an interim basis at Chalsea in 2012-2013.
In addition, Benitez is the only football manager in history who has managed to win the FIFA Club World Cup, the UEFA Cup, the UEFA Super Cup and UEFA Champions League title.
(Visited 225 times, 1 visits today)