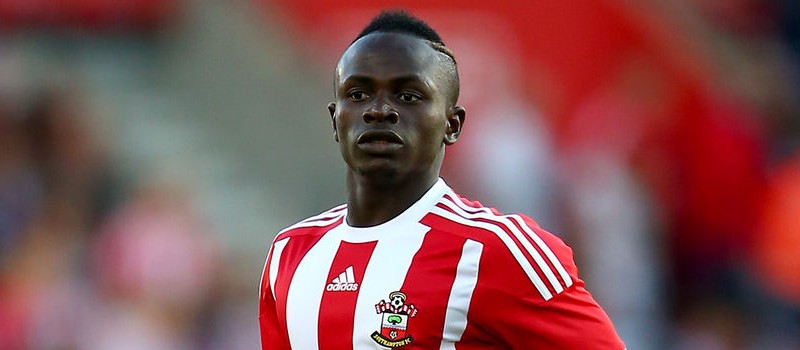 According to the latest reports, Chelsea has targeted Saido Berahino and the club was expected to send a bid for the current West Brom striker. The Blues were confident that Berahino would solve their goal scoring crisis, but rumour has it that Mourinho is going to attract yet another promising player namely Sadio Mane, Southampton's winger.
In point of fact, nobody has confirmed that Mane was going to leave Southampton and join another team. However, his performance with Southampton impressed the managers of several reputable clubs, including Man United and Chelsea. The latter club is expected to add another winger to the squad in January with the aim of enhancing their attack.
However, the Blues' manager is going to face a serious rival as Manchester United is also believed to be among Mane's admirers.
Mane has proven his talent during the game against Chelsea, where the Blues suffered a loss at Stamford Bridge. During the game, the 23-year-old Senegal footballer has proven his abilities as far as speed and finishing ability were concerned. Mane has registered a total of 17 appearances, six goals and six assists in all competitions.
Both the Red Devils and the Blues are keen on sending a bid for Mane during the next transfer window that is to open in January. Despite the fact that the rumour for an eventual transfer has neither been confirmed nor denied, the Saints remain hopeful that their top player will stay a part of the team and no transfer contract is to be signed.
Mane was expected to leave Southampton in the summer and join the Red Devils, but these intentions were not materialized. The scrapped plan for Mane's transfer to Old Trafford was attributed to the fact that Man United announced its interest in the Senegal international too late after an unsuccessful attempt to sign Pedro, who is now a part of Chelsea's team.
Now, the Blues are going to face Man United in the battle for Mane as they are having a terrible season. As a result, reinforcements are expected in January. Both Chelsea and Man United are looking for effective solutions to their front of goal issues.
However, the Saints announced that they are not in talks with Man United right now and it seems the Red Devils have lost interest in Mane whose transfer from Red Bull Salzburg cost the Saints the sum of £11.8million.
(Visited 60 times, 1 visits today)