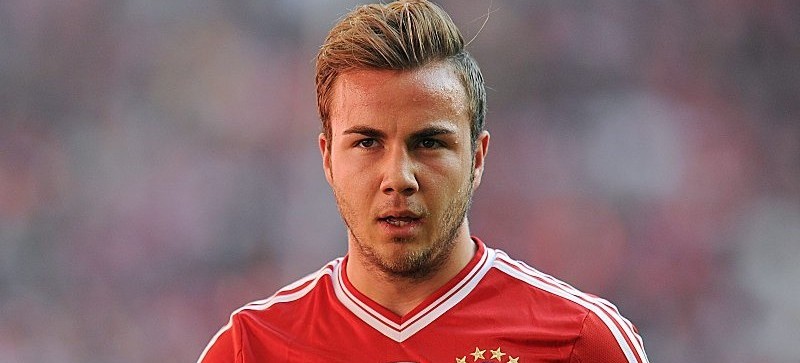 Mario Gotze has been rumoured to be considering a return to the ranks of the Bundesliga leader Bayern Munich soon. The attacking midfielder has shared his expectations to become available for Bayern Munich in January 2016 after recovering from a groin problem.
The latter has become the reason why the 23-year-old player, who is also part of the national football team of Germany, has been sidelined since October. He has been suffering the groin problem since injuring his groin while on his international duty with Germany, over the country' Euro 2016 qualification match against Ireland.
The trauma received over the Euro qualification defeat of Ireland with a result 1-0 was serious and caused a lot of concern that Mario Gotze will not be able to return to Bayern Munich at least until February or March 2016. However, the attacker himself explained that he is confident that he will be back to the Bundesliga No.1 team in good form after the winter break, saying he aims at returning to Bayern Munich for the second half of the season and start playing with the rest of the players in January 2016.
Gotze shared he is feeling fine at the moment and added his recovery is going as planned. He also added for international media: "The rehab is now starting and the muscle has healed."
The attacking midfielder has managed to score one goal and provided three assists in a total of eleven matches in the Bundesliga while playing for Bayern Munich over the season. He took part in all competitions for the team so far this campaign and is really hoping to keep his place in the Bundeliga's No.1 when returning after the winter break.
Although there have been some concerns that Bayern Munich will hardly be able to manage without Gotze, the German No.1 team has been successfully dealing with the absence of the 23-year-old player, whose preferred position is the one of a playmaker, but he can also be used as a winger or striker.
As a matter of fact, Bayern Munich has managed to put in a string of really impressive performances even without Gotze. The team has kept its lead over the second in the Bundesliga – Borussia Dortmund, which is still pretty optimistic about the chances of keeping its positions.
(Visited 438 times, 1 visits today)