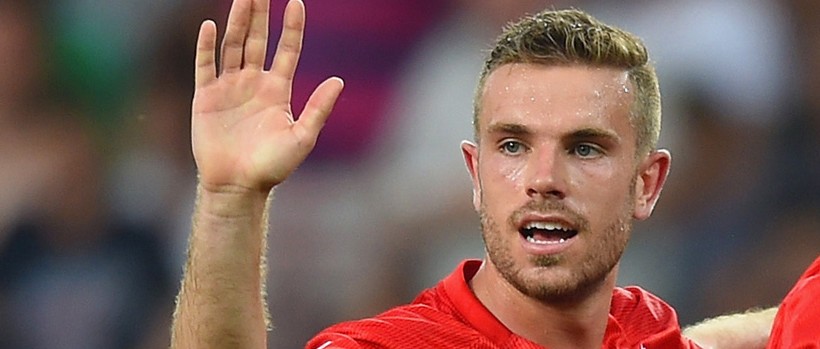 Jordan Henderson, Liverpool's captain has announced that he is nearing full fitness after a severe foot injury that made him miss several important matches of The Reds. The last game Henderson took part in was the derby against Bournemouth in August when his team achieved a victory over The Cherries.
During the time Liverpool's captain was recovering, a significant change within the club took place. Jurgen Klopp took over the responsibilities of Brendan Rodgers and was appointed as the new manager of The Reds. However, Henderson is yet to play for his new boss.
However, he remains hopeful that soon, he will be able to return to Anfield. Henderson was quoted as saying that the injury has led to one of the longest periods of inactivity and it was really difficult for him to go through it. Yet, he is optimistic about his quick recovery.
According to preliminary information, Henderson was expected to return to Anfield sometime in November. In case he actually returns this week, fans say he should be in "good spirits" given the outstanding performance of The Reds against Manchester City last Saturday. The Citizens used to top the Premier League standings but after the 4-1 defeat, they are currently ranked 3rd.
Liverpool's captain commented on the match against Manchester City and said that his teammates were simply outstanding at the pitch and expressed his hope that they are not going to lower the standards they have set on Saturday. Henderson went on to say that what Liverpool most needed was consistency and the freedom to play as well as they did in the match against The Citizens.
Henderson did not miss to point to the extremely positive impact the newly appointed manager has had on Liverpool footballers. He confirmed that Klopp was the perfect fit for Liverpool and the Premier League in general. Liverpool's captain also added that Liverpool's footballers can learn a lot from Klopp and as a result, improve their performance on the pitch.
As for Klopp himself, he has already announced that he was willing to make considerable changes within the club. Although no changes were planned to take place before the end of the season, Klopp has to deal with a lot of injured players that may cause a sudden turn of events. New players might join Liverpool during the January transfer window if the injury crisis worsens.
(Visited 49 times, 1 visits today)