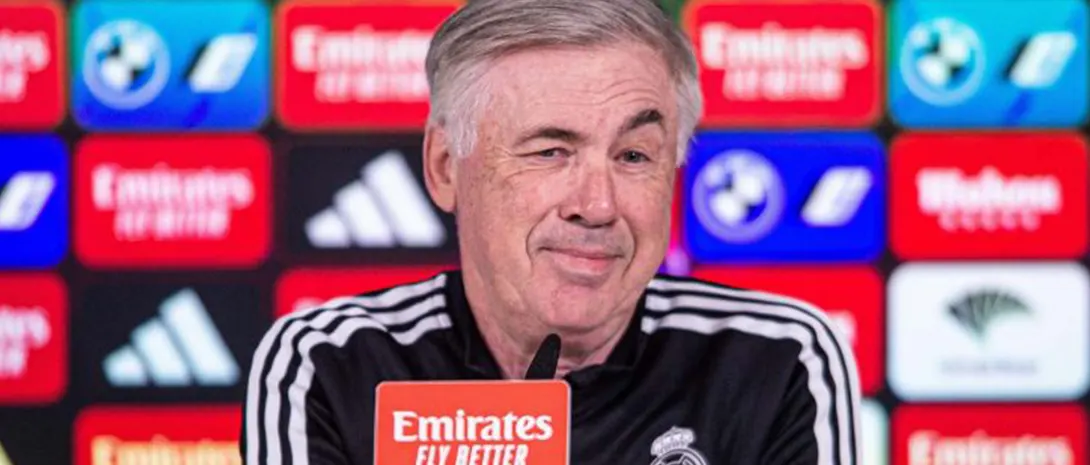 Key Takeaways:
Carlo Ancelotti, Real Madrid's head coach, believes Manchester City is the favorite to win the Champions League this season.
Manchester City won the previous season's competition and has retained a strong squad.
Ancelotti emphasized his team's goal to progress through the group stage and compete in the latter stages of the tournament.
Real Madrid faces Napoli, Braga, and Union Berlin in their group.
Real Madrid's head coach, Carlo Ancelotti, has voiced his opinion that Manchester City should be considered the favorites to win this season's Champions League.
City secured their maiden European Cup title last season, marking a historic achievement for the club. They emerged victorious in the final by defeating Inter Milan 1-0 after eliminating Real Madrid with an aggregate score of 5-1 in the semifinals.
Ancelotti acknowledged City's formidable squad, which largely remains intact from their previous triumph, as a key factor in their favor. However, he also noted that the unpredictable nature of the latter stages of the competition could bring surprises.
Carlo Ancelotti: "Arda Güler will return to training with the squad on Monday" 🇹🇷

⚪️ "Modrić? He's ok, our relationship is excellent. He will start tomorrow".

⛔️ Dani Carvajal will miss the UCL game vs Union Berlin. pic.twitter.com/zf1yMp7l5F

— Fabrizio Romano (@FabrizioRomano) September 19, 2023
Real Madrid's Ambitions for the Tournament
Real Madrid is gearing up for their 2023-24 campaign in Group C, with Union Berlin as their first opponents. Ancelotti outlined the team's aspirations, expressing their desire to progress through the group stage, reach the quarterfinals, and ultimately compete for the Champions League title.
He stressed that reaching the last four would be a realistic and attainable goal for his squad, allowing them to compete with less pressure.
Quick recap of Carlo Ancelotti's pre-Union Berlin press conference:

– Carvajal OUT for tomorrow, still not ruled out for Atletico (not a serious injury).

– Modrić and Lucas Vazquez will START.

– Arda Güler's recovery is great, will be back in collective training on MONDAY. pic.twitter.com/14Vfy0gMGZ

— Everything Madrid (@EvrthingMadrid) September 19, 2023
Ancelotti also provided an update on right-back Dani Carvajal, mentioning that he would miss the upcoming game due to a muscle strain. However, he remained optimistic about Carvajal's recovery and did not rule out his participation in the upcoming LaLiga derby against Atletico Madrid.
The focus for Real Madrid is set firmly on their Champions League journey, with Ancelotti confident in their ability to compete, even though they may not consider themselves favorites at this stage.
(Visited 8 times, 1 visits today)