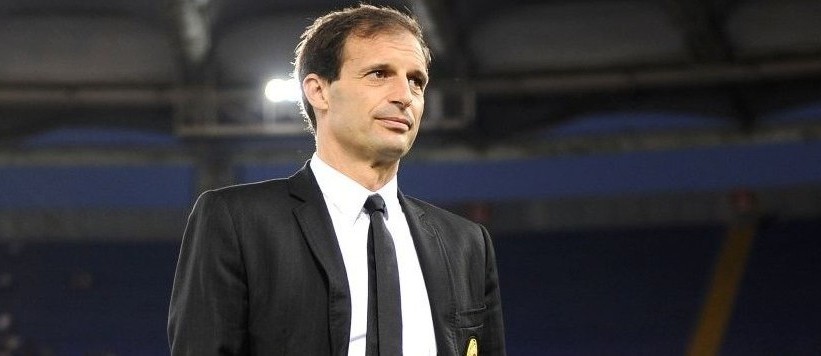 One of the most successful and popular Italian football managers – Giovanni Trapattoni – has warned the head coach of Juventus Massimiliano Allegri that it would be better for him to remain on top of his current side.
This happens at a time when Massimiliano Allegri had been strongly linked with an eventual move to the managerial position of Premier League's Chelsea before the head coach of Italy national football team Antonio Conte emerged as the front-runner for the job. No matter how attractive the coaching position at Chelsea may seem, Trapattoni obviously does not support the idea of Allergi leaving The Old Lady, saying such a move would not be a wise decision.
Trapattoni said that if it was for his advice, he would not push Allegri into leaving Serie A for the Premier League. He said that making such a big step comes not only with the advantages, but also with all the risks one can think of.
This is not the first time when Trappattoni's comments have caused speculations on a certain matter. His protest against Thomas Strunz at the time when he had been in charge of Bundesliga's Bayern Munich caused intrigue and became quite popular not only in Germany, but in Europe as a whole.
Massimiliano Allegri, on the other hand, has not neither confirmed, nor denied an eventual transition to the Premier League. He, however, praised his men for their 2-0 victory over Inter Milan on February 28th.
According to a statement published on The Old Lady's official website, Allegri was pleased with Juventus' performance against Inter Milan after the tough tie with Bayern Munich at the middle of the week. After the end of the match, Allegri commented that he found his men magnificent from a technical standpoint. He also admitted that the Champions League Round of 16 first leg was a literally draining game and facing some difficulties in their next game would have been normal.
Allegri also said that Inter Milan are a tough opponent and they could finish in some of the Champions League places. The manager revealed that his side are focused not only on the upcoming games from Serie A and Champions League competitions, but also on sealing a place at the Coppa Italia finals with the game against Inter Milan on March 2nd.
The manager confessed that his side are still "in the hunt for trophies" on all three competitions and they need to do well against Inter Milan.
(Visited 285 times, 1 visits today)