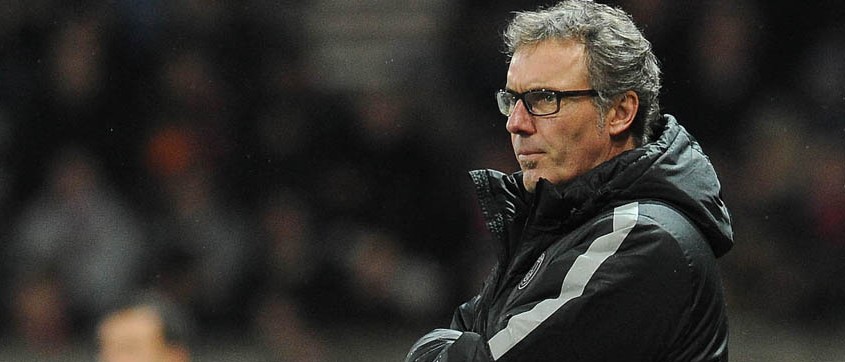 The winning streak of current Ligue 1 leaders – Paris Saint-Germain – was put to an end after the team's match against Angers on Tuesday evening. The goalless draw held the victorious march of the French grand in its domestic championship, as the players of head coach Laurent Blanc were seeking a 10th consecutive win in Ligue 1.
Angers, on the other hand, became the big surprise in the league after remaining on the 3rd position on the table. Last term, the team was promoted from Ligue 2, which is why the odds were not considered at its side.
Up to date, the current leaders in the France national championship – Paris Saint-Germain had managed to win a total of 13 matches of their previous 15 games. This resulted in setting a 13-point gap between them and SM Caen, which is now second, just ahead of the leaders' match at the Stade Jean Bouin.
Unfortunately for Paris Saint-Germain, they did not succeeded in breaking down the aggressive defence of Angers. The latter stayed strong and resisted the opponent's attacks, while their goalkeeper Ludovic Butelle demonstrated excellent qualities and reliability.
The performance of the French No.1 team is also considered to be result of the fact that its top scorer, Zlatan Ibrahimovic, was rested for the game after he scored a total of nine goals in the club's previous matches against Malmo and Toyes, respectively.
The manager of Paris Saint-German Laurent Blanc also confirmed that the team of Angers was not an easy opponent saying: "It's not easy to play a team like that." He paid tribute to the great performance of Angers over the match and added that his side had their chances, but unfortunately, they had not managed to score a goal.
The leaders in Ligue 1 currently have six matches left in the 19-day period before the winter break. The games could end up being pretty challenging, considering the great desire of head coach Blanc to rotate his squad.
This is probably the reason why PSG's No.10 Zlatan Ibrahimovic was benched over the last game of the team, and Serge Aurier entered the pitch in his first league appearance in defence since October. Blanc also decided to rest Blaise Matuidi, after using him as a substitute in the club's 4-1 win against Troyes on Saturday.
Still, Ibrahimovic was sent at the pitch on 18 minutes from end in an attempt for Paris Saint-Germain to find a winner, but he was not able to break the deadlock, too.
(Visited 56 times, 1 visits today)