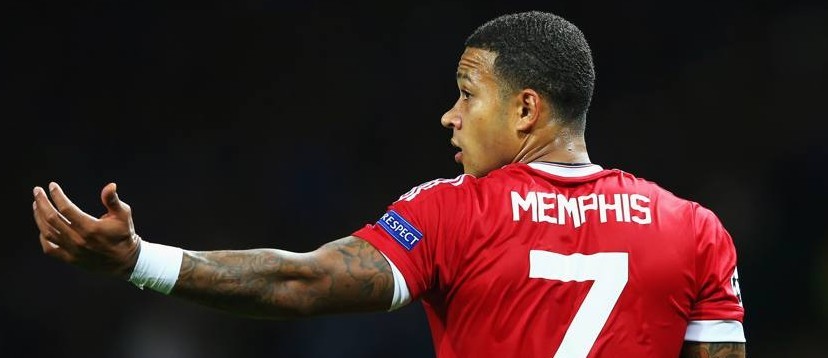 According to Raymond Verheijen – a fitness coach who has worked with the Netherlands national team, Memphis Depay has been overworked by Manchester United. The 21-year-old midfielder came to the Premier League club in the summer of 2015 after his previous team PSV Eindhoven sold him at the price of £25 million.
However, Depay has been considered as one of Manchester United's not so lucky recent purchases, as he succeeded in netting only 5 goals in a total of 28 appearances for Manchester United in all competitions. The midfielder managed to score 22 goals in 30 league appearances for PSV Eindhoven in the 2014/2015 campaign, which helped the team get to the Eredivisie title.
Still, Depay, who is also a member of the Dutch national football team, has taken part in a total of 40 games of PSV over the last season. He has already been entered in 28 matches for Manchester United since the beginning of the current campaign.
Verheijen shared his belief that it is the Premier League club that could be blamed for the player's failure over the current campaign and the midfielder does not have any fault for his poor performance on the field.
In an interview for a reputable media, the fitness coach explained that the treadmills seem to be the reason for the overall discomfort of Depay, who really seems to be exhausted. According to Verheijen, running on the treadmill goes faster and faster, overworking the players, so Manchester United are the only ones to be blamed about their poor performances.
The fitness coach also added that going from PSV Eindhoven to Manchester United means not only a change in the style, but also in the speed of play and in training. The latter are considerably lower than the ones at Manchester United, as well as at the entire Premier League, which turned out to be too fast for Memphis Depay.
According to Verheijen, the difficulties faced by the midfielder basically mean that Manchester United should reduce the volume for him in order to make him more comfortable. The fitness coach said that Depay must first get used to the more intense style of play, so his current side should make him train less and give him less game time. In Verheijen's opinion, once the player manages to catch up with the tempo of both trainings and actions on field, Manchester United can increase his training sessions and play time.
The fitness coach pressing the player to fit it immediately at the team is a common mistake made by a lot of teams, but the truth is that throwing young players in the deep could lead not only to worse performances, but also to unwanted injuries.
(Visited 179 times, 1 visits today)