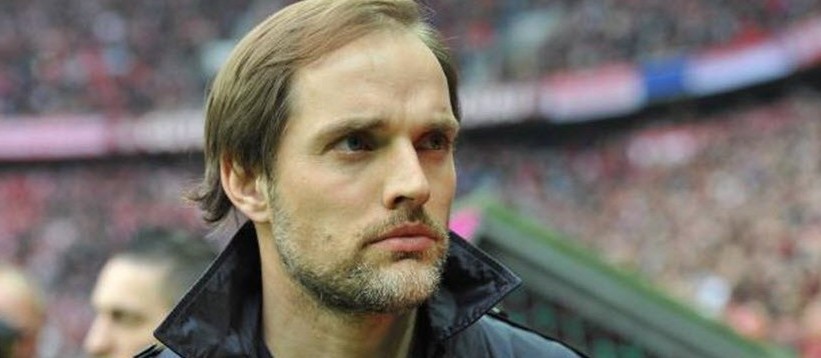 Borussia Dortmund's manager Thomas Tuchel has shared that in his opinion the Bundesliga No.2 team should strengthen the squad over the current transfer window. Two players have been allowed to leave the club over the January transfer window so far. Unfortunately, Borussia Dortmund turned out to be unsuccessful in bolstering the team up to date.
It is true that Adnan Januzaj has come back to his side from the loan contract to Manchester United, but still, midfielder Jonas Hofmann has become part of Borussia Mönchengladbach after a sale. Borussia Dortmund, however, managed to get back to its previous form under head coach Thomas Tuchel after facing some difficulties over the 2014/2015 campaign.
The German club is still part of three competitions in the second half of the current season. Borussia Dortmund have succeeded in qualifying for the knock-out stage of Europa League. They have also qualified at the quarter-finals of the DFB Pokal, not to mention the fact that they are on the way to returning to the Champions League at the time when they occupy the second position in the Bundesliga table. In order for the club to reach the final in these competitions, they would have to play in 29 matches.
The current campaign of the team is resumed with 21 outfield players. Both youngsters Christian Pulisic and Felix Passlack are included in the squad, as well as Erik Durm, Nuri Sahrin and Moritz Leitner. Manager Tuchel said in an interview that his side need to keep up their quality and form especially now, when they had lost two players. He also added that Borussia Dortmund need competition in case they want to reach their targets.
Over the last few weeks, the Bundesliga No.2 team have been rumoured to be considering an eventual purchase over the January transfer window. The club has been linked with a number of attacking midfielders lately. And while a reputable local media have denied the transfer of Dinamo Kiev's Andriy Yarmolenko, the German club insisted on their policy of not making any comments on transfer speculations over current window.
Still, rumours of a future transfer involving the Mainz's Yunnus Malli have not been officially denied by Borussia Dortmund. The midfielder has been pointed as one of the most probable additions to the Bundesliga team, in case that his €10-million release clause can be met. On the other hand, Mainz have not decided if they are inclined to release Malli. The midfielder, who is also part of Turkey national football team, has netted a total of eight goals for Mainz over the first half of the current campaign.
(Visited 105 times, 1 visits today)