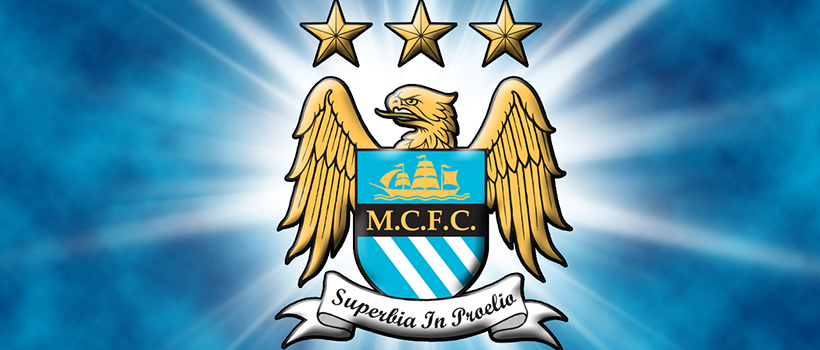 Manchester City is to have its crest changed in the next couple of weeks. The club settled around that decision after a consultation with fans who proposed the design of the new badge.
The existing crest is in the shape of an eagle and it was adopted back in 1997. As for the new design, it is to be revealed in the next few weeks. The club dropped a hint that the new crest will feature a round shape.
In point of fact, Manchester City, Melbourne City and New York City FC are all part of the City Football Group. The last two have round-shaped badges and easily distinctive logos, which was one of the reasons why Man City decided to opt for the circular shape.
Kevin Parker, who takes the position of a Manchester City FC Supporters Club general secretary, shared he was delighted to know that fans' standpoint on the new crest was taken into account. He also added that it was impressive how the football club canvassed fans' opinion with the aim of achieving the perfect design.
He also mentioned fans were pleased that the new crest is to be round-shaped but admitted that the eagle badge will live in fans' hearts forever. As for eagle itself, it is an ancient symbol, associated with the Roman origins of Manchester.
A great number of club members were asked to give their opinion on the new badge design. They were encouraged to fill in an online questionnaire and state which of the symbols – three rivers, red rose and ship, is most fondly associated with Manchester and should be included in the badge design.
In addition, consultation space at Etihad was available, not to mention the free lectures all fans were able to visit. In the series of lectures Gary James, an evident football historian, familiarized the attendees with the badge history.
The club confirmed that fans' desire was the badge to be reverted to a design that bears a resemblance to the old ones. However, the final decision was difficult to make as some other fans wanted the new badge to be totally different from the previous ones.
Club officials shared that fans had the final say on the design and their standpoint on which is the most authentic symbol of Manchester City has been taken into consideration. The new design is expected to be presented sometime next month.
(Visited 127 times, 1 visits today)