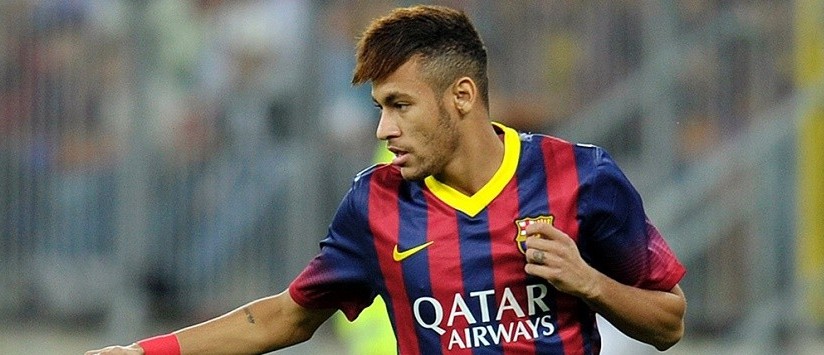 Barcelona's star Neymar is expected to appear in court and give evidence over the alleged tax fraud on his transfer to the Spanish grand in 2013. The legal issues have been following the 23-year-old forward since his arrival at the Nou Camp Stadium.
The players' parents were also set to appear at the National Court, and the judge on the case was expected to make a decision if they were to give evidence in person.
The case was initiated by the Brasil-based investment fund DIS. The latter held a total of 40% of the sports rights over the striker at the time of the transfer. According to the investment fund, they have been eliminated of the player's controversial transfer from Santos to Barcelona three years ago. DIS claim that they have been financially hurt by Neymar's contract with Barcelona, as part of the fee was concealed.
Neymar joined the Blaugranas after a €57-million transfer and was reported to have received a total of €45 million of the fee. However, according to investigators' allegations, the fee was more like €83 million and Barcelona have been accused in not paying another €13 million in tax.
Both the former and the current presidents of the Spanish grand – Sandro Rosell and Josep Maria Bartomeu – have denied any wrongdoing. The club made an official statement and insisted on what they had already said in courtroom in 2015. They claimed that Barcelona had acted in the proper way at the time of Neymar's transfer to the club and said they still have trust in justice.
The move of the 23-year-old Neymar to Nou Camp has been considered a great success for Barcelona, as the forward joined the Messi-Suarez duo and is now among the team's biggest stars. Last year, he was of great help to his side, since the club managed to win a total of five trophies.
Personally, Neymar had great success himself, as he not only become one of the club's supporters' favourites, but also ranked third in the FIFA Ballon d'Or competition. His skills at the pitch have been greatly praised and both team-mates and experts have expressed their beliefs that the striker would have a glamorous future in the upcoming years.
Unfortunately, there were some setbacks for the forward, too. Apart from the tax fraud transfer trial faced by his current club Barcelona, he has also been involved in some legal issues in Brazil. A total of $47 million of the player's assets have been frozen, as the player have been suspected in tax evasion in the period between 2011 and 2013.
(Visited 56 times, 1 visits today)