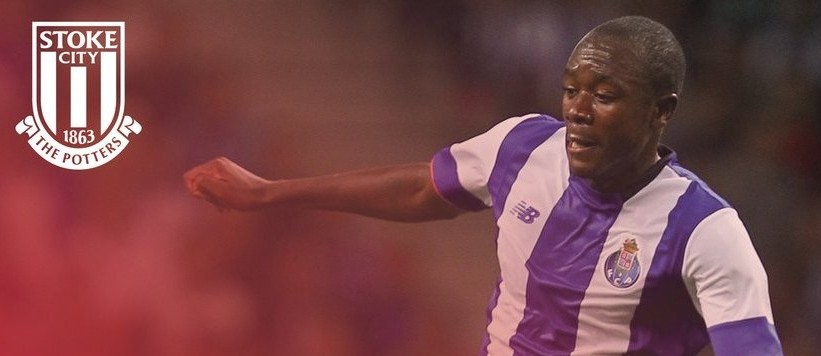 Stoke City have finalised the transfer of Giannelli Imbula from the team of Porto. According to the club's official statement, the price of the deal amounted to £18.3 million. The contract has been inked for a period of five and a half years and was described by the team's boss as a "big signing" for Stoke.
The transfer record of the Premier League club has been broken with the signing of the 23-year-old defensive midfielder only seven months after the player joined Porto in a £15.1-million deal. Mark Hughes, the manager of Stoke City, has brought the Imbula to the Britannia Stadium for a record fee that seriously surpassed the £12 million paid for Xherdan Shaqiri, even though the initial Porto's demands looked unreasonably high.
In addition, the Premier League club have agreed to a 15% sell-on clause in Porto's favour included in the deal.
In fact, head coach Hughes has been after Giannelli Imbula for quite some time. Stoke City's manager had been looking for a worthy replacement in the midfield, considering the loss of Steven N'Zonzi and the ongoing injury of Charlie Adams. He got impressed with the performance of Imbula during a pre-season match against Stoke and explained that he had decided to make everything possible to sign the player.
Ahead of the midfielder's signing, he commented on the players, saying he had the power and a good range of passing that would come in handy for Stoke City. Hughes also added that the signing of Imbula was not a reckless decision that had been jumped into at the last moment. The manager revealed that the transfer talks have been going on over the last month.
Giannelli Imbula has been part of France Under-21 team where he made a total of seven appearances, but had the chance to play for Belgium, too. Before joining to Stoke City, he played at Marseille for about two years, and then spent only seven months in Porto after joining them in the summer of 2015.
When asked if the club's board have supported him for such a record signing in the market, manager Hughes shared that what should be most important for the club is bringing good quality in Stoke City's ranks. This was exactly why the head coach had always felt the backing of the club when it came to following the paramount goals of the team. He also described Imbula's signing as a "huge vote of confidence" from the club's owners.
(Visited 110 times, 1 visits today)