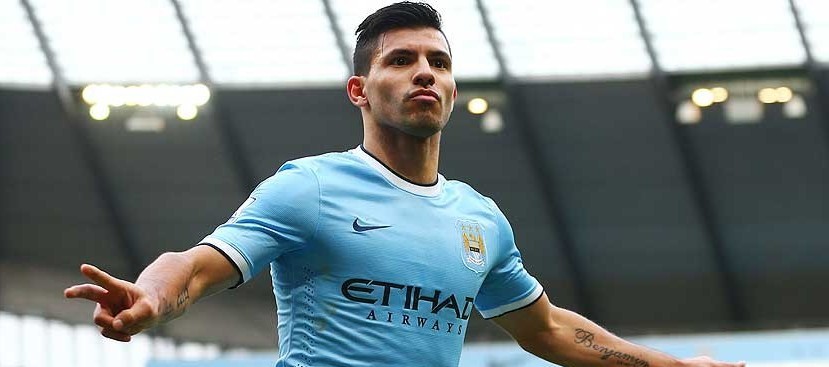 The former sporting director of Barcelona – Andoni Zubizarreta – has revealed that Luis Suarez was not the initial choice of Barcelona at the time when the club signed their contract with the striker. The 28-year-old forward moved from Liverpool to Barcelona after a £65-million deal in 2014 at the end of the World Cup championship.
However, according to Zubizarreta's statement, the Spanish grand has initially targeted Sergio Aguero, who preferred to remain in Manchester City. According to the statement of Zubizarreta, whose contract with Barcelona was terminated by the club's president Josep Maria Bartomeu in January 2015 after overseeing transfers at the Camp Nou for more than four years, the squad had a number of options, and Suarez was not the first one of them.
He also added, that the Spanish grand tried to attract Aguero in the winter, but negotiations turned out to be unsuccessful.
Then, Barcelona made a move for Suarez, who was at that time facing a suspension for biting Giorgio Chiellini over the World Cup competition in Brazil. He joined the Spanish grand in July 2014, in a transfer that had been claimed by the media to amount to £75 million, but turned out not to have been on top of the team's wish-list.
Suarez was banned for a period of four months for the incident at the World Cup. Barcelona's ex sporting director made a confession that the entire club had been pretty concerned provided "the seriousness of his punishment". The squad have also been anxious how would Suarez adapt to the team considering his reputation.
Zubizarreta revealed that many clubs who were interested in Suarez gave up on him due to the incident with Chiellini. The notorious fame of the player put many "question marks over his character", but the then-sporting director had felt that was the right time for Barcelona to step up its efforts to attract him.
The former sporting director of La Liga's currrent No.2 also admitted that he had liked Suarez pretty much, especially taking into account his technical skills and great form. According to Zubizarreta, it was exactly the Uruguayan who gave Barcelona exactly what they had been lacking. Still, he said that for Suarez there had been one key factor that predetermined him joining the Spanish grand, and that was his own desperate wish to join Barcelona.
The Uruguayan international, however, turned out to be a great addition to Barcelona, proving not only his excellent skills, but also helping the Spanish grand win five trophies in 2015 after scoring 15 goals in La Liga over the last campaign.
(Visited 85 times, 1 visits today)