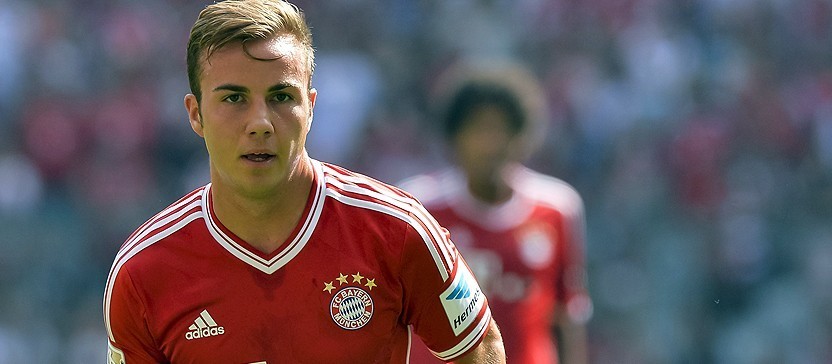 The sporting chief executive of Bayern Munich – Matthias Sammer – has revealed that the German club are familiar with Mario Gotze's contract situation and are calm about his future amid increasing speculations about him eventually moving to Liverpool.
In an interview for a reputable local media after the club's 2-1 friendly defeat at Karlsruher SC, the sporting execitve of Bayern Munich shared that the squad knows very well that their last chance to take advantage of eventually selling Gotze, in case they decide not to extend his contact, would be in the summer.
Sammer also explained that the squad would be impartial when reviewing the situation. In addition, according to Sammer's statement, the club is still considering their strategy but that was not a problem at all, since everybody is aware of the fact that it is all about the contract length. Still, the sporting executive insisted that the German club is to make a decision on Gotze's situation as soon as possible.
The 23-year-old midfielder has been reported to be focused on getting back at the field after a thigh injury the suffered over his international service while playing for Germany in its 1-0 defeat to Republic of Ireland in October 2015.
The player is expected to be back in February, which means then he will have only about three months left with the German squad before entering the final 12 months of his current contract, which is to expire in the summer of 2017. Unlike other Bayern Munich players such as Thomas Mnuller, Jerome Boateng and Javi Martinez, Gotze has still not managed to reach an agreement with the German grand.
Earlier in January, the midfielder was rumoured to be considering a move to two of the largest Premier League clubs – Liverpool and Manchester United. However, Gotze denied such intentions and said he felt happy and content right where he was. Still, the player, who has once been expected to become one of the greatest prospects in the football world, did not eliminate the chance of leaving the German grand over the summer.
Considering the fact that the future of the Germany international has been put under close monitoring and evaluation as he has been facing some difficulties lately, it is not impossible for him to leave Bayern Munich in order to join Manchester United or Liverpool.
The intensified rumours that the German grand have no intentions of extending the midfileder's contract, Gotze revealed in an interview for a reputable sports media that the outcome is "still open", but also explained that it depends on the plans of both the club and its new coach Carlo Ancelotti.
(Visited 162 times, 1 visits today)