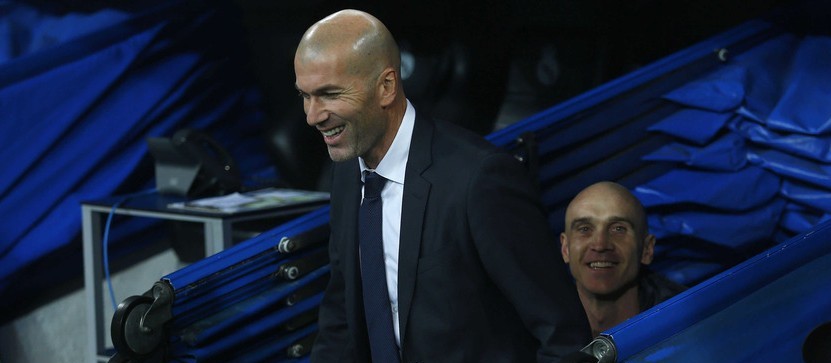 Zinedine Zidane has successfully started his tenure as manager of Real Madrid. The first matches of the club after Zidane has been appointed as the squad's ended with a fantastic result for the Spanish grand that managed to win 5-0 over Deportivo La Coruna and 5-1 over Sporting de Gijon.
The next challenge to both Zidane and his men is the club's match against Real Betis on January 24th. The latter have recently given the sack its head coach Pepe Mel. The club has managed to win only one match out of 11 in all competitions over the current campaign so far. Then, the team of Real Madrid is to host the match against Espanyol on January 31st, who are also facing some difficulties, considering their latest series of four consecutive defeats and only one victory in seven matches.
In other words, the following fixtures of the club would provide the newly-appointed manager with the chance to implement whatever changes he has planned, without being forced to face a rival that is hard to deal with.
Since he took over the squad, Zidane made the wisest thing possible – took advantage of the club's first two matches against struggling opponents in order to bring back the spirit of his side and boost the confidence of his men. He has also made some modifications in the midfield, making it more dynamic. Zidane also focused on increasing the participation of his two full-backs in the game.
The positive influence that Zidane has had on the entire squad was fully perceptible, taking into advantage that his men played with better self-esteem and certainty in their strengths. James Rodriguez was the only one of the club's starting eleven who still seems to be frustrated with his presence at the field, since he did not manage to undoubtedly prove himself.
On the other hand, the manager has demonstrated great faith in the trio Ronaldo, Bale and Benzema, but one of the may be forced to stay benched for a few matches in order for Zidane to give James Rodriguez a chance to feel comfortable at the pitch.
The fantastic results of Real Madrid lately are attributed to the positive influence of Zinedine Zidane, who has also been greatly praised by Ronaldo in a latter's media appearance on Sunday. The striker, who was left second in the competition for Ballon d'Or award, shared that he feels "a change of mood for the better" after the new manager's arrival at the team. He also admitted that his team-mates feel a lot more empathetic to Zidane than to his predecessor Rafael Benitez.
(Visited 94 times, 1 visits today)