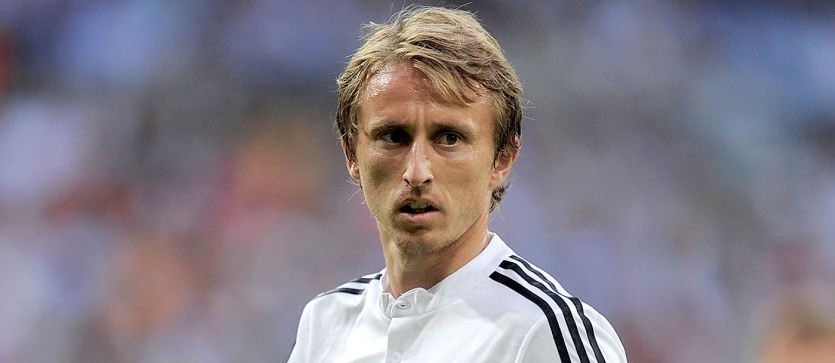 Real Madrid's Luka Modric has revealed his great wish to stay at the Spanish grand under the lead of their new coach Zinedine Zidane. He has shared his eagerness to learn from Zidane and denied rumours of becoming a transfer target of Carlo Ancelotti. There have been some speculations lately that the latter has been considering to attract Modric to Bayern Munich.
Carlo Ancelotti, who is currently the only head coach to have ever won three Champions League titles with his club, has been confirmed as a successor of Pep Guardiola, who has decided not to extend his contract with the Bundesliga champions after his contract expires at the end of the current campaign.
Modric, however, has explained that he had seen the speculations in the media and has denied plans of moving to Bayern Munich. The 30-year-old midfielder revealed that ex Real Madrid manager Ancelotti had always demonstrated a great relationship with all the players, not to mention his excellent results with the team. The player admitted he is in contact with Bayern Munich's head coach, but they have not talked about anything related to an eventual move to the Bundesliga team.
Real Madrid No.19 said in an interview for the media that he planned to stay at Real Madrid until the end of his contract with the club. Modric's contract is due to expire in 2018. The player said all his plans are related with his current club and he is not considering a move to another team.
The midfielder has also revealed that not only him, but the rest of the players of Real Madrid are "eager to learn under Zidane." He shared that the first years spent under the lead of Ancelotti as manager of the Spanish club the feeling was great. According to Modric, the feeling is the same now, when one of the greatest football players of all times has been put on top of the squad. He also shared that Zidane does not waste words and gets right to the point whenever there are some matters to be discussed.
The new manager of Real Madrid is different from his predecessors, since he has arrived with his own methods and ideas, according to Modric. The midfielder shared that Zidane makes his men chase the ball and press their rivals when we lose it in order to recover the possession quickly.
He, however, also supported the former head coach of the club Rafa Benitez, who was fired after spending only seven months as manager of Real Madrid before being replaced by Zidane a couple of weeks ago.
Last week, a transfer ban for the following two consecutive windows was imposed on the Spanish grand by FIFA. The club is suspended from registering new players in seasons 2016/2017 and 2017/2018, but it will be given the chance to take advantage of the current transfer window.
(Visited 324 times, 1 visits today)