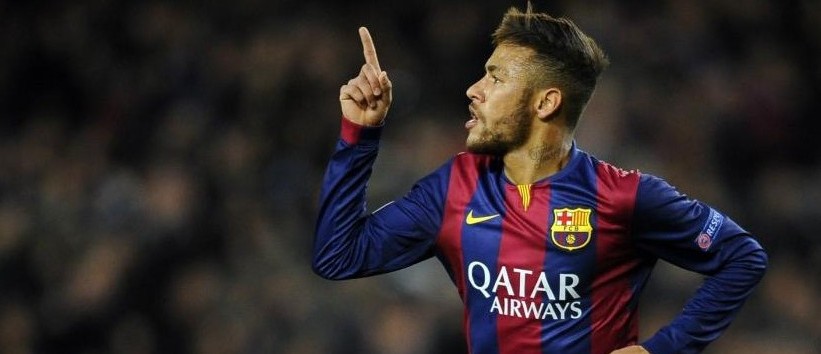 There have been some media reports that Naymar has signed a new five-year contract with Barcelona to remain at club until 2021. As reported by some of the world's largest sports media, the deal is expected to make Neymar the second-highest paid player at Nou Camp Stadium after Lionel Messi.
According to media reports, the new contract between the striker and the football club was signed in December 2015, at the time when Neymar's side were in Japan for the Club World Cup. However, official announcement of the contract was put on hold due to the current legal issues surrounding the Brazilian.
Neymar has been facing allegations in tax evasion by the competent authorities in both Spain and Brazil lately. According to the investigations in Spain, Barcelona spent almost $90 million instead of the initially reported $74 million in order to acquire the player.
This is why the Spanish National Court is looking into a complained filed from a Brazil-based investment group that claims the 2013 transfer to Barcelona hurt it financially, as it held a considerable stake on the player's transfer fee rights at that time.
In addition, some of Neymar's assets have recently been blocked by the Brazil competent authorities as the striker was found guilty of evading a total of $16 million in Brazil taxes in the period from 2011 and 2013 while the player was part of Santos' side.
The forward's newly-signed contract with the Spanish club is to begin in the summer. Its duration has been reported to last until June 2021, while Neymar's previous deal's expiration date was in 2018. Previously, the player's father had stated that his son would not ink a new contract with the Catalan club until his tax "concerns" were sorted with the Spanish legal authorities.
The truth is that since the Brazilian joined the Spanish team in the summer of 2013 in a $74-million deal, he has become one of the best football players in the world, which was easy to see at 2015 FIFA Ballon d'Or ranking, when he was put third behind Lionel Messi and Cristiano Ronaldo.
The merits of the 24-year-old striker, who is also captain of Brazil national football team, for Barcelona's side are really great. As a matter of fact, there was never much of a doubt concerning the future of Neymar at the Nou Camp Stadium. Currently, the player is part of the fantastic attacking trio formed by him alongside Lionel Messi and Suis Suarez and it does not seem that he would be leaving Barcelona's side any time soon.
(Visited 239 times, 1 visits today)