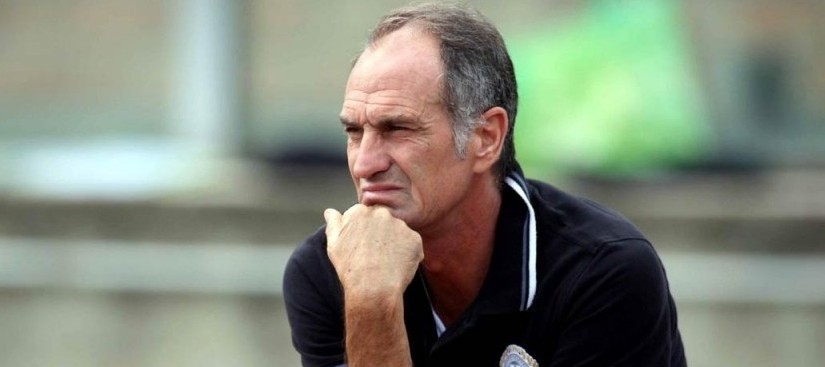 Former manager of Udinese Francesco Guidolin has been set to be appointed by Swansea City as the club's new head coach. Guidolin is to work in collaboration with Alan Curtis who was appointed in the role in December 2015 after the dismissal of Garry Monk.
The deal is to be yet officially confirmed, but it seems that the executives team of the squad has decided to take some measures, as the club started to slide back into the relegation zone after only one win in a total of six matches under Alan Curtis' lead.
The new head coach is expected to sign a short-term contract to work alongside Curtis until the end of the season. He has previously manages a number of Italian clubs, including Parma and Palermo, as well as the French AS Monaco FC.
The team of Swansea that gave the sack to Garry Monk on December 9th currently occupies the 18th place in the Premier League table. Then, Alan Curtis took over as manager of the team. On January 7th, the club announced that Curtis is to stay at the team until the end of the current campaign. Unfortunately, the devastating 4-2 home defeat to their relegation zone rivals Sunderland pushed him to express his willingness to step aside as Swansea City's head coach in case that the squad found a new manager before the end of the season.
According to speculations in the media, former Udinese coach Guidolin, who is expected to sign an initial contract for a short-term period, is to take charge of the team for the first time in the club's Premier League match against Everton that is scheduled for January 24th.
Swansea City is to be the 14th club in the managerial career of Guidolin, who managed to lead the team of Udinese to the Champions League twice. He has had two separate spells over Udinese, once in the late 1990s and once between 2010 and 2014. Apart from Parma, Palermo and Udinese, Guidolin has also coached Genoa, Atalanta and Bologna, etc. The 60-year-old Italian has only one experience in managing a team outside his country, taking over the team of Monaco in 2005.
The appointment of Guidolin as Swansea city's manager comes after several Premier League and international-team bosses had been linked with the position. The move seems to be coming as a result of growing concern over the English team's ranking in the Premier League's table, as the executives have obviously decided that Alan Curtis needs more help in order to improve the club's survival prospects and avoid falling back in the relegation zone.
(Visited 142 times, 1 visits today)