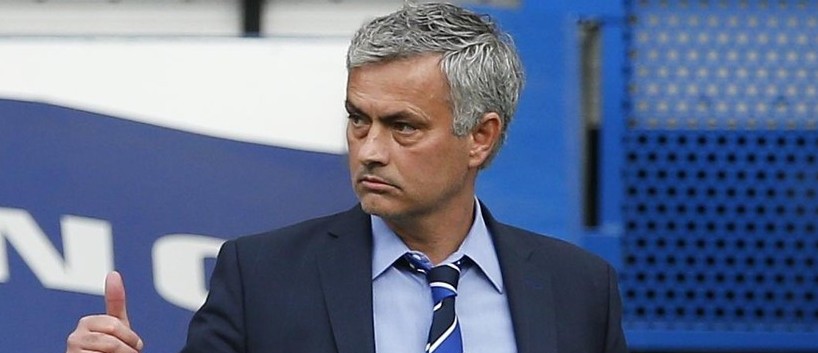 Jose Mourinho has revealed that he does not know anything about being appointed as a manager of Manchester United, but shared the hopes to renew his coaching career over the summer. The 53-year-old Portuguese was sacked by Chelsea in December 2015, only seven months after the club won the Premier League title.
Earlier this month, there were several media reports that the Premier League club had held negotiations with representatives of Jose Mourinho as they had been considering to offer him the managerial position.
When asked if he would replace Louis van Gaal at Manchester United, Mourinho said that no one has an answer to this question. He, however, confirmed there are various rumours roaming around the international sports media.
In fact, Manchester United is not the first club that Mourinho has been recently linked to. There have been some speculations that the Portuguese could return to Serie A's Inter Milan or La Liga's Real Madrid. Jose Mourinho himself said that starting the next season with a new club and fresh goals would probably be the best for him.
Manchester United have been reported as a possible target for the Portuguese, especially considering the fact that the future of their now-coach Louis van Gaal has been quite uncertain lately. The Dutchman's eventual leave from the Premier League club have been a subject to speculations due to the poor performance of the English team.
In addition, his contract is about to end in the summer and it is not yet known if the club would prefer to offer him an extension considering the unsatisfactory results. Pressure on the Dutchman has been eased for a brief moment after the club won the match against Shrewsbury on February 22nd. However, the upcoming last-32 tie against the team of Midtjylland have piled a lot of expectations on both the squad and the head coach.
Currently, Manchester United occupies the 5th position in the Premier League table. There is a sixth-point gap that divides the fourth-placed Manchester City from The Res Devils, who were also eliminated of the group stages of the Champions League. The club are to face FC Midtjylland in the second leg of UEFA Europa League Round of 32 on February 25th. Outside the Premier League, The Red Devils also take part in the FA Cup Quarter-final and are to face West Ham on March 12th.
(Visited 62 times, 1 visits today)